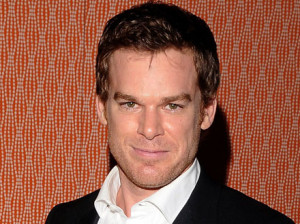 As Marvel Studios gears up to take the next step in its dominance of the entertainment sphere with Netflix's Defenders miniseries, rumours are swirling as to who will don the horns as the Man Without Fear in Drew Goddard's Daredevil. One name that's garnered support from fans is that of Michael C. Hall, and the Dexter star has revealed that he'd "definitely consider" the role should Marvel come knocking.
"I would definitely consider it… but I can't tell you any inside information because I think they're nothing but rumours," Hall told Vulture. "I really am enjoying mixing it up a little bit [after Dexter], and I'm committing to things that have a foreseeable end in sight when I start them, but I wouldn't rule out the possibility of [a new series] happening at some point. But I'd have to read the script!"
Daredevil is set to go into production this July ahead of a 2015 release on Netflix, followed by Jessica Jones, Iron Fist and Luke Cage building to The Defenders.