In today's WrestleTalk News, a potential investor reportedly makes on offer for TNA, top independent promotions hosting WWE Global Cruiserweight Series qualifying matches and top former NJPW star spotted at the WWE Performance Centre!
Support WrestleTalk – buy a t-shirt!
TNA Investor Talks Get Serious?
Our top story today is news on TNA potentially being up for sale.
On a recent episode of Wrestling Observer Radio, Dave Meltzer revealed that talks between TNA and a possible investor are getting pretty serious.
According to Meltzer, the investor wants to purchase around 55% of the company in return for financially backing them. TNA President Dixie Carter, however, is reportedly unwilling to sell the majority share of the company. We don't know who this possible investor is, but Hulk Hogan came into some money recently. Sorry, I meant to say Terry Bolea came into some money recently. Don't sue us.
Speaking of TNA, following last week's departure of Eric Young and Bobby Roode, another long-time star has officially left the company.
Former TNA Knockouts Champion Angelina Love has revealed she is leaving TNA. She isn't totally retiring from wrestling, as she's looking to return to the ring in June – she's just definitely done with TNA now. Love hadn't appeared on TNA television since September last year.
Top Indy Promotions Hosting Global Cruiserweight Series Matches
It's been announced that three top independent promotions around the world will be hosting qualifying matches for the upcoming WWE Global Cruiserweight Series.
Joining the already announced EVOLVE, it was revealed over the weekend that standout British promotions PROGRESS and Revolution Pro Wrestling will also be hosting qualifying matches for the tournament.
PROGRESS announced at a show this past Sunday that they will be hosting two qualifying matches at their next event in London on the 24th April. Rev Pro haven't revealed a date just yet, but have confirmed that they will also be hosting matches.
Speaking of the Global Cruiserweight Series, PWInsider are now reporting that the tournament will be filmed over a five day period, during the week commencing the 20th June at Full Sail University. It will then air over the course of ten weeks on the WWE Network, starting on the 13th July. I CAN'T WAIT.
Former NJPW Star Spotted At WWE Performance Centre
Over the weekend, NXT Head Trainer Matt Bloom a.k.a. Albert, a.k.a. A-Train, a.k.a. Giant Bernard, a.k.a. Lord Tensai, posted this photo on Twitter, showing former New Japan Pro-Wrestling star and rumoured new WWE signee Karl Anderson training at the WWE Performance Centre.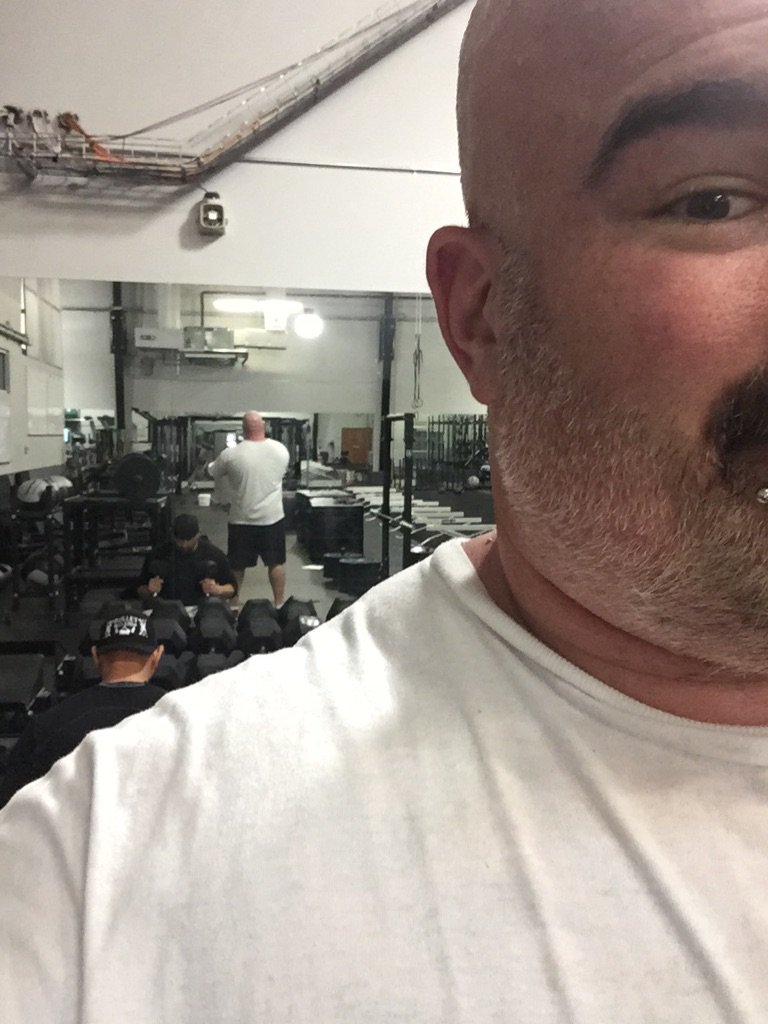 Just to be clear, Anderson is down in the bottom left of the photo lifting weights. That guy in the background is Bloom's reflection in a mirror. Or he's cloning himself.
While it's essentially a done deal, there has been no officially confirmation that Karl Anderson or his tag team partner Doc Gallows have signed with WWE.
However, both are expected to debut on television very soon alongside current NXT Champion Finn Balor, who has been teasing the formation of a new faction on social media for months now.
Our question for you today is: Who would you like to see as TNA's new investor? Come on, Ted Turner. Have one more go at Vince for us. For the sake of professional wrestling! Let us know in the comments below.
And, before you go to read all the other great articles on Flickering Myth, you might as well watch the latest episode of British Wrestling Weekly: