At this year's Gamescom event in Cologne THQ Nordic and developer Experiment 101 have announced their new open world action RPG Biomutant which is set for release in 2018 on the Xbox One, Playstation 4 and PC.  This announcement has been accompanied by a very nice cinematic trailer which introduces our hero.  Watch the trailer below…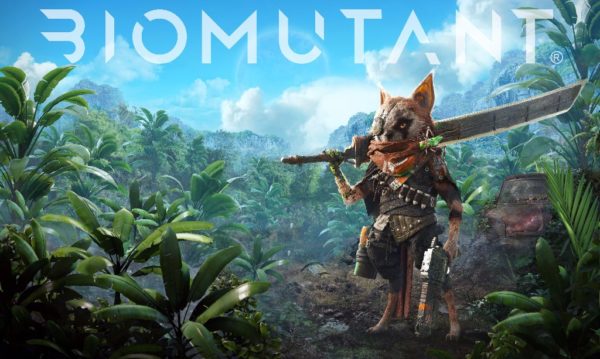 In Biomutant players get to explore a post-apocalyptic world filled with strange and wonderful, not to mention sometimes terrifying, creatures.  Using mechs, paragliders, balloons, mounts, jet skis and even wings, players will be able to travel around this world making decisions that have an impact on combat.
In this Kung Fu fable players will be able to change their character's appearance and abilities using mutations and bionic parts such as claws, wings or a robotic leg, and as you would expect there are also a variety of weapons to be used.
THQ Nordic and independent developer Experiment 101 have revealed BIOMUTANT, a new and original open-world action RPG for the PlayStation®4 computer entertainment system, Xbox One and Windows PC. Explore a world in turmoil and define its fate – will you be the hero and savior or lead it to an even darker destiny?
Biomutant will be released sometime in 2018 but if you are attending Gamescom this year then there will be a playable demo at the THQ Nordic booth.