After bringing in monster numbers at the box office, horror movie It director Andy Muschietti and producer Barbara Muschietti revealed to Yahoo! Movies that a director's cut of the film is in the works. "There's a great scene, it's a bit of a payoff of the Stanley Uris plot which is the bar mitzvah, where he delivers a speech against all expectations," Muschietti revealed. "It's basically blaming all the adults of Derry [for the town's history of deadly "accidents" and child disappearances], and it has a great resolution. … Maybe it will be in the director's cut!" Read more here.
It's always tricky to reboot a beloved classic like An American Werewolf in London, but there is extra added pressure when the man who made the original was your father. That's what lies ahead for Max Landis who was announced as developing the reboot last November, and his father John Landis has since revealed to Collider that he actually advised against taking the project. "I think he's putting himself in a bad position," he said. "My son is brilliant, he really is, and he wants to do it. So what am I going to say? No? I know it won't be as bad as An American Werewolf In Paris, which was shit. So, I don't know." Read more here.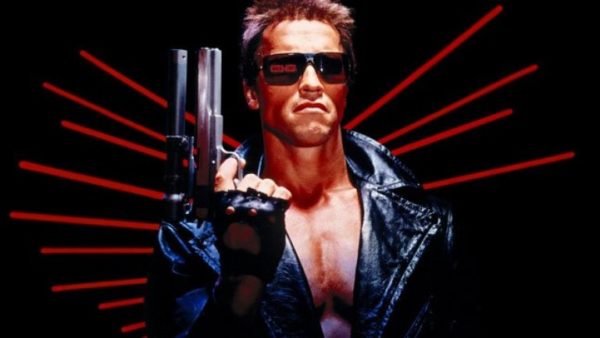 DEADPOOL DIRECTOR FOR TERMINATOR REBOOT
The third attempt to reboot The Terminator franchise was announced back in January with original writer/director James Cameron in control, and the Skydance Twitter account has seemingly confirmed rumours that Deadpool director Tim Miller is set to sit in the director's chair. Read more here.
We should be expecting the first trailer for the upcoming video game adaptation Tomb Raider very soon, and its star Alicia Vikander has spoken about the movie to the Ottawa Sun. "I thought it was a shot to tell a story about a young girl finding her footing in the world," she said. "I hope it will be relatable to young women and I hope parents will want their kids to see it. It's about being young, and not really knowing what kind of life is going to be in front of you. And you've been thrown questions about what you want to do, what you should do, and it's not an easy thing for a teenager to figure that out. There's a lot of pressure. It's a coming of age story with a known action character, and hopefully, we'll see some new aspects of her that we haven't seen before." Read more here.
Original Halloween star Jamie Lee Curtis has announced that she will be returning to Haddonfield for the reboot next year. "Same porch. Same clothes. Same issues," wrote Curtis on her Twitter account. "40 years later. Headed back to Haddonfield one last time for Halloween. Release date 10/19/18." Read more here.
Josh Boone took to Instagram to announce that filming on 20th Century Fox's X-Men: The New Mutants has now wrapped over the weekend. Boone was joined in the celebration by stars Maisie Williams (Rahne Sinclair/Wolfsbane), Blu Hunt (Danielle Moonstar/Mirage), and Henry Zaga (Roberto da Costa/Sunspot). Check out the post here.
Catch up on all the latest comic book movie news with The Week in Spandex, Samuel Brace looks at Oscar contenders that look good, Anghus Houvouras spoke with Danny Trejo, and Thomas Harris spoke with Kingsman: The Golden Circle's Matthew Vaughn and Colin Firth. Read those and more here.