Liam Hoofe with a round-up of the latest wrestling news… 
Former Champion Wants Full-Time Return
Former WWE World Heavyweight Champion Batista revealed on JR's podcast this week that he would definitely consider a full time return to the WWE in the near future, going as far as to reveal that he is has been in contact with Vince McMahon in the very recent past. He said 'I don't want to do a one-off. I want to go and I want to wrestle. I want to do some house shows. I want to be a part of the program and I love it. The one-off thing, the cheap pop thing, it doesn't do anything for me.'
Batista's most recent return to the company was in 2014, where he won the Royal Rumble went on to main-event Wrestlemania, and then reformed Evolution for a brief period to take on The Shield. Sadly, his run was marred by negative crowd reactions, with the majority of the WWE universe angry to see a part-timer being given a headline slot over fan-favourite Daniel Bryan.  Fans would no doubt react differently if they knew Batista was back for the long haul.
Batista has found great success outside the WWE, his most famous movie role playing Drax in Guardians of the Galaxy, while he has also made appearances in the James Bond franchise, and more recently, Blade Runner 2049. Batista will be starring in the upcoming Avengers: Infinity War next year, and presuming he doesn't get killed off, Avengers 4 and Guardians of the Galaxy Vol. 3 in a few years, so just when he will find the time to return to such a schedule remains to be seen.
Rumoured Opponent for Brock Lesnar at the Royal Rumble
Okay, so take this one with a pinch of salt. A rumour began circulating on social media last night that John Cena was now who the company were planning to pit against Brock Lesnar at this year's Royal Rumble event.
There is a very real possibility that this is the case. Cena and Lesnar have a great history with one another, and if Lesnar is on his way out of the company after Wrestlemania, there is every chance they will want to milk him for every big match they can before he closes the door behind him. Cena is next scheduled to appear for the company at an untelevised live event on December 26th in Madison Square Garden, though, it is unclear when he will be returning to television.
AJ Styles Contract Update
Despite having only arrived in the WWE fairly late in his career, AJ Styles has had one hell of a time in the company so far. The former TNA and ROH champion has found great success in the company, recently becoming a two-time WWE champion with his victory over Jinder Mahal on Smackdown in the UK.
Dave Meltzer revealed on Wrestling Observer Radio this week that AJ's current WWE contract is up until 2019, and while it seems likely he will sign it, it is worth noting that AJ mentioned in an interview that he was looking to retire in a few years. What this means, remains unclear, however, it is highly likely that the company may offer him a reduced contract in 2019, in which case, make the most of AJ while we still have him on TV every week!
Rumoured Card for Clash of Champions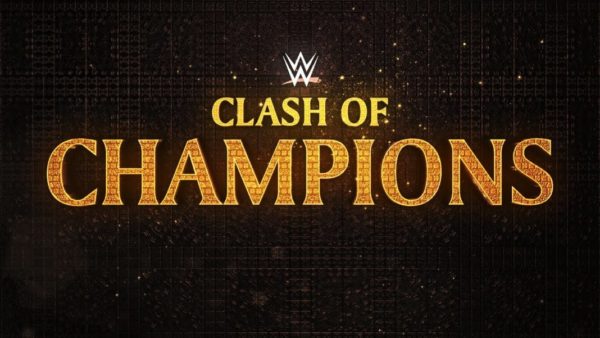 This past week on Smackdown, December's Smackdown pay-per-view, Clash of Champions, was given its main event – AJ Styles Vs Jinder Mahal for the WWE Championship; below are the other rumoured matches that will be taking place at the event:
Baron Corbin Vs Bobby Roode (US Title)
The Usos Vs Chad Gable and Shelton Benjamin (Tag Title)
Kevin Owens and Sami Zayn Vs Shinsuke Nakamura and Randy Orton
Charlotte, Naomi and Natalya Vs Ruby Riot, Liv Morgan and Sarah Logan
The New Day Vs Rusev and Aiden English
As of the time of writing, there is no reason to believe that this isn't the card, judging from the events of this week's Smackdown. What I do find strange, though, is the decision to not have Charlotte defending her title at an event called Clash of Champions.
Liam Hoofe – @liamhoofe