Liam Hoofe with a round-up of the latest wrestling news… 
Several Changes to Clash of Champions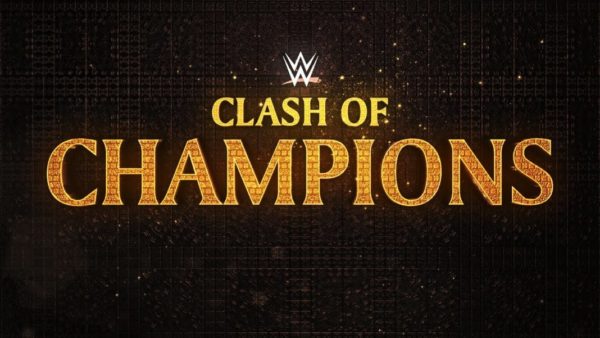 Last night's edition of WWE Smackdown saw several changes made to the pre-existing matches at Clash of Champions, and one new match added to the card. Here is the updated card for the event:
AJ Styles Vs Jinder Mahal (WWE Title) 
Randy Orton and Shinsuke Nakamura Vs Kevin Owens and Sami Zayn (Shane McMahon as Guest Ref, If Owens and Zayn lose, they are fired from the WWE)
The New Day Vs The Usos Vs Chad Gable and Shelton Benjamin Vs Rusev and Aiden English (Tag Titles)
Charlotte Vs Natalya (Lumberjack Match) (Smackdown's Women's Title)
Dolph Ziggler Vs Bobby Roode Vs Baron Corbin (US Title)
The most notable addition to the card is the tag match involving Owens, Zayn, Orton and Shinsuke. As I wrote in my Smackdown review, I suspect we may even see Bryan turn on Shane during this bout, or at least help Owens and Zayn keep their jobs in some way.
Chris Jericho definitely not at Wrestlemania
While it seemed unlikely due to his bout with Kenny Omega that Chris Jericho would be making an appearance in the WWE during this year's Wrestlemania event, you can never quite rule out a cheeky Y2J return altogether. Well, this year, it looks like you can. Jericho's band Fozzy released their tour dates yesterday, and the group will be performing on April 8th, the same day as Wrestlemania. They are also performing every day in the lead up to that date, which rules out Jericho making any one-off appearances.
Announcement! VIP's for our upcoming US Tour are available NOW!!! Don't miss out! Buy yours NOW here: https://t.co/aC1XI2fNWu #Fozzy #Judas pic.twitter.com/jM8Kdm2l0W

— FOZZY (@FOZZYROCK) December 5, 2017
Triple H Vs Roman Reigns for the Intercontinental Title
Triple H is in for quite a busy week. Not only will he facing Jinder Mahal at Saturday's Supershow in New Dehli, but it looks as though he will also be squaring off against Roman Reigns on Friday in Abu Dhabi as well. Gulf News reported the match earlier this week, and Reigns took part in an interview with the paper confirming it.
The match, a rematch of Wrestlemania's 32 poorly received main event, will no doubt help draw a huge crowd, but it does make you ask a few questions. Is Triple H so egotistical, that he feels the need to insert himself into main events in the Middle East? Or does the company just feel that newer stars can't draw as well and that he adds some star power?
The match will also be the first time Triple H has competed for the Intercontinental Title since 2006, where he was involved in a match with Shelton Benjamin.
Liam Hoofe – You can talk wrestling with Liam on Twitter @liamhoofe