5: Hummels and Heroin – Episode 5
Hummels and Heroin imagined a scenario that only South Park could – the old folks home in the town being used to traffic drugs via the use of German Hummel figurines. The episode was one of the season's funniest and surprisingly, one of the sweetest – giving us all a gentle reminder that we should try and spend more time with our elderly relatives.
Some of the episode's fart gags were a little tedious but on the whole, 'Hummels and Heroin' was an excellent stand-alone episode of the show. It was also nice of the show to avoid any and all topical events, giving us an episode that will, ironically, age quite nicely.
4: Super Hard PCness – Episode 9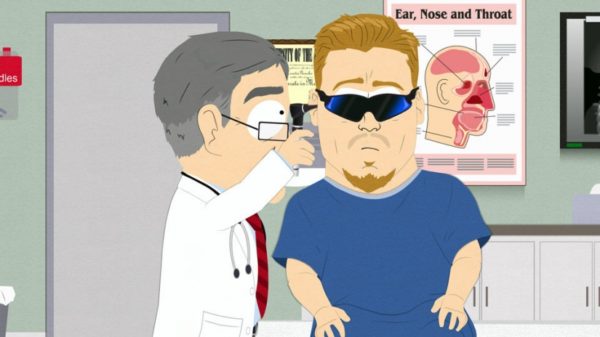 'Super Hard PCness', the season's penultimate episode may not have been as funny as some of the other episodes in the season but it was definitely one of the show's most insightful. The episode was basically a delayed sequel to the 1999 movie 'South Park: Bigger, Longer and Uncut', and it asked questions of not only its audience but also of itself in a thought-provoking way.
Like the movie, 'Super Hard PCness' used Terrence and Phillip as a metaphor for themselves, this time suggesting that the show may have run its course and that if it were to revert back to its old self, perhaps its audience would no longer know how to react to it. It was a brutally honest edition of the show and one that would have worked quite nicely as the season finale.
3: Holiday Special – Episode 3
Any Randy based episode of South Park is sure to be a season highlight, and 'Holiday Special', the third episode of season 21, was no exception. 'Holiday Special' was one of the only episodes of the show that was truly non-serialized, not even Heidi and Cartman's relationship, the one storyline which dominated the whole season, was mentioned here.
The episode focused on Randy's quest to get Columbus Day cancelled and saw him go to great lengths, including tracing back his own ancestry, to get that done. The episode was also a clever dig at the myth of white oppression, and a funny commentary on everyone's current obsession with discovering their ancestry. This was a good old-fashioned episode of South Park, one that will be remembered as one of the season's finest.
2: Franchise Prequel – Episode 4 
Never ones to miss a trick, Trey Parker and Matt Stone managed to tie an episode of this season into the release of Ubisoft's 'South Park: The Fractured But Whole' and it was a blast. Parodying superhero movies, and the power of Facebook, the episode was hilarious from start to finish.
The episode featured so many memorable moments, from Jimmy's Flash inspired backstory at the start of the episode, to Mark Zuckerburg's appearance, and of course, Cartman's hilarious superhero phases plan. This was one of the episodes of South Park where they just got everything right – hilarious character moments, on the button pop culture parody, and a hilarious celebrity appearance.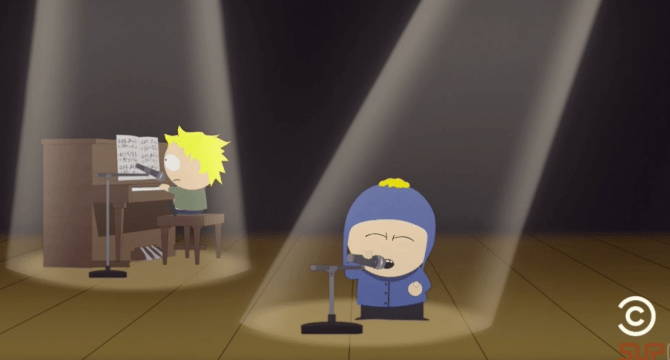 After 'White People Renovating Houses' the opening episode of season 21, I was worried about the future of South Park. The episode did nothing that Parker and Stone had promised and was, well, pretty rubbish really. Then 'Cut It Down' came out and I let out a huge sigh of relief.
The second episode of season 21 was one of the finest episodes of South Park in a long time. A perfect piece of satire that also managed to focus solely on the boys and the kids at their schools. This was South Park having its cake and eating it. The episode focused on the escalating crisis between North Korea and America, and also on the President's compulsive use of Twitter. It was laugh out loud funny from the opening scene to the last, it was incredibly sweet, it was relevant, without being smothering, and it featured two of the funniest songs the show has come up with in a long time. There are many people who think that South Park is past its sell-by date at this point, 'Cut it Down' is the perfect example of how the show can still be both insightful and hilarious in these troubling times.
What was your favourite episode of South Park Season 21? Let us know in the comments below, and let Liam know on Twitter @liamhoofe