Liam Hoofe with a round-up of the latest wrestling news…  
Changes Made to Clash of Champions Card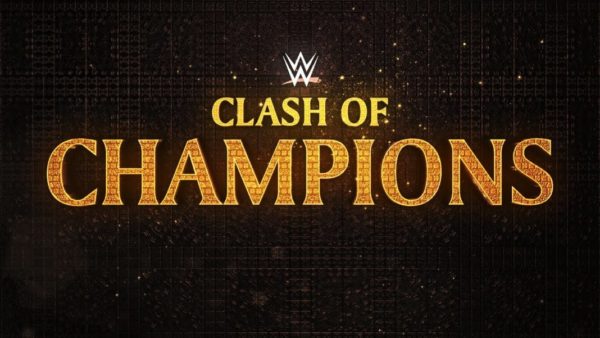 On last night's Clash of Champions go home edition of Smackdown [read our review here], Daniel Bryan added himself as the second referee for the Kevin Owens and Sami Zayn Vs Shinsuke Nakamura and Randy Orton bout. Also added to the Clash of Champions card were a match between The Bludgeon Brothers and The Fashion Files, and a pre-show match between Zack Ryder and Mojo Rawley.
The addition of Bryan to the tag-team match will having many fans speculating as to whether or not Bryan is going to turn heel this weekend, but expect there to just be plenty of confusion over the finish with Bryan counting the victory for the heel team. It remains unclear as to whether or not Bryan will be able to return to the ring in 2018, so expect this storyline to rumble on for a while longer.
Former Impact Star Set For WWE Debut
Former Impact wrestler, Rockstar Spud, who requested his release from the company in September, is expected to make his WWE debut on next week's Monday Night Raw, according to PWInsider. Spud signed with the WWE almost immediately after getting his release from Impact and is expected to be a part of the company's Cruiserweight division, competing largely on Tuesday night's 205 Live.
NXT Star Debut Date Revealed 
Hideo Itami, the former number 1 contender for the NXT title, is set to make his debut on 205 Live next Tuesday night, the company revealed in a promo on last night's show. The show has been airing promos for the former Kenta's debut for the last few weeks and many fans expect him to be entering the title picture pretty quickly.
The arrival of Hideo Itami, and the rumoured arrival of Rockstar Spud on the brand, combined with the WWE's rumoured pursuit of the indie sensation Ricochet and the company having two live shows in 2018, implies that the company is going to try hard in 2018 to make the Tuesday night show into a success, following a rough ride since its debut in 2016.
Liam Hoofe – You can talk wrestling with Liam on Twitter @liamhoofe