Liam Hoofe reviews this week's episode of Monday Night Raw…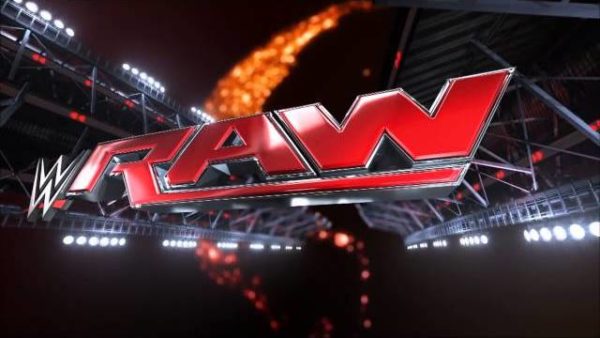 This week's Raw opens with a recap of Braun Strowman pulling down the scaffolding on Kane and Brock Lesnar last week. Braun is out in the ring to talk about what he did. He tells a little story about a Monster defeating a machine and a beast before Kurt Angle's music hits to a big pop.
Kurt tells Braun that his actions were dangerous and that he can't he is dangerous and that Kurt has to think about the other superstars. Braun tells Kurt that he does what he wants and that he will be Universal Champion. Kurt tells Braun that won't happen because the match is no longer a triple threat and that Braun is fired. The crowd boo as Angle leaves the ring. Braun then leaves the ring after staring Kurt down and is escorted by security.
The commentators hype the night's upcoming matches before we see Braun confronting security guards. One security guard, rather comically, tries to tell Braun to leave and Braun just snaps and starts throwing bodies around. This was hilarious and awesome at the same time – Braun throwing people around never gets tiresome to watch.
The Bar Vs Titus Worldwide is next in a rematch from last week. Despite their victory last week, Titus Worldwide still enter to zero noise, don't worry, though, the WWE will make you cheer them by just putting them in the same match week in, week out, for the next few weeks. The match itself was a big improvement on last week's, and Titus Worldwide were actually allowed time to look competitive here, which is much more beneficial than just giving them the cheap win. Apollo Crews, in particular, is much more talented than this current position suggests, and giving him time to perform is the best way to show that. The match was looking alright before Jason Jordan's music hits, distracting The Bar and allowing Titus Worldwide to pick up the victory again. (Match Rating: ** 1/2) While the match felt better than last week's, booking Titus Worldwide to go over The Bar again was not a good move, even with the distraction. This is clearly the WWE trying to build teams up for a multi-team match at Mania.
Brauuuuun is backstage smashing more stuff up, and this time it's the turn of Kurt Angle's office. Then, we see an official warning people in the catering room that Brauuuun is coming. He then arrives and chucks Curt Hawkins through a table before having a bite of someone's cake. These segments are brilliant – Braun mumbling 'fire me!?' whenever he walks into a room is hilarious and like I said, I could watch him do this all day long and not get bored.
Enzo Amore is out to introduce Tony Neese next, who will be squaring off with Cedric Alexander, who is being accompanied to the ring by his new partner, Goldust. This was a solid match, with the Cruiserweights once again proving that, given the time, they will impress a live audience. Alexander, in particular, is a great wrestler and while he is not going to beat Enzo at The Rumble, he has still benefitted from this feud in terms of exposure. Alexander picked up the victory. (Match Rating: ***)
Next, we see Kurt backstage surveying the damage. Kurt, a man who wrestled through the Attitude and Ruthless Aggression eras then tells the staff that he has never seen anything like this – yeah, right. Then someone comes in and tells Kurt that Braun is about to destroy a production truck, before Kurt says 'They cost 12 million dollars!' in a moment that would have made Tommy Wiseau cringe.
After the break, we cut to Braun approaching the aforementioned 12 million dollar production stuff. Braun goes inside the truck and looks menacing, before hitting a few screens and then kicking a bin, or something. Braun then gets out and gets in the driver's seat, detaching the truck from the tractor. Kurt arrives and tells Braun to stop. Braun walks off and then runs back and in the most ridiculously brilliant moment of the night, tips over the tractor before marching down to ringside.
Braun comes out to the front and goes straight for Michael Cole. He pulls Cole from the announce table before Kurt tells Braun to stop because Stephanie has rehired him. Braun stops for a moment before throwing Michael Cole onto the security staff and doing his Brauuuuuuuun shout at the crowd to a huge pop. Well, I don't think anything else on the show is going to top this.
Tom Phillips is out to replace Cole on commentary and the next match is Asuka Vs Nia Jax. The two put on a solid back and forth bout and both women manage to look strong here. Nia uses her power to slip out of several of Asuka's key moves and The Empress of Tomorrow looks as though she is more than capable of beating Nia. The finish comes when Nia is on the outside and Asuka kicks her legs from under her on the steel steps. This forces Nia to slip between the steps and the apron. When she returns to the ring, narrowly avoiding a 10 count, she can't stand up and the ref declares Asuka as the winner. (Match Rating: *** 1/4) I really enjoyed this match and the ending, which was fairly well executed, managed to make both women look strong while protecting Asuka's streak and still leaving Nia as a legitimate threat to Asuka.
Angle is backstage checking on the damage when Jordan comes in and wants to thank his dad for a favor. Angle is clearly distracted and Jordan asks if Rollins can get a match with Finn Balor at the end of the night, which Angle agrees to. Finn Vs Rollins in the main event? I'm down for that.
The Revival are in the ring after the break for a squash match. Kinda pointless really but I guess it keeps them on television. Why The Revival are in squash matches, while Titus Worldwide are getting back to back victories over The Bar, I will never understand.  (Match Rating: N/A)  After the match, they have an in-ring interview where they tell the world that they aren't entertainers, they are wrestlers and they talk about next week and the legends that will be in the ring. Could The Revival get a mini-feud with a legendary tag team? Probably not- they will probably just be booked to look like idiots, I have a horrible feeling we could get a similar situation to The Ascension with these guys.
Elias is out next and he serenades us with a little song before The Miz and The Miztourage enter the ring. The Miz talks about his new TV show 'Miz and Mrs' and how he is going to win the Intercontinental Title next week before Reigns makes his way to the ring for his match against Dallas and Axel.
The bout itself is a fairly standard handicap/glorified squash match. The Miz and Reigns have a few exchanges and, surprisingly, the crowd seems to be really into Reigns for once. Reigns picks up the win with a spear and then stares The Miz in the ring. This did what it had to do and nothing more. (Match Rating: **)
Sasha Banks is out next for a match with Sonya Deville, who is accompanied to the ring, notably, by Paige. The crowd is clearly interested in Paige's situation, and you could see the fans in the front rows taking pictures of her instead of watching the in-ring action. Deville, surprisingly, picked up the clean victory here, which could mean that they are trying to make Absolution look stronger with Paige now in a supporting role, as opposed to an in-ring one.  The match was perfectly fine. (Match Rating: ** 1/4)
We see a little backstage discussion between Rollins and Jordan. Rollins says he doesn't have a problem with what Jordan does but rather, the way he does it. Rollins says he does have unfinished business with Balor though, so he is looking forward to tonight's main event.
Woken Matt is out next for a quick squash against Heath Slater. Slater was given a little too much offense here for my liking and the crowd didn't seem all that into the match at all. No appearance from Bray either, which was a surprise. (Match Rating: *)
Between matches, we get a video package plays about Goldberg's career, and the former WCW and Universal Champion is revealed to the WWE audience as the first inductee into the 2018 Hall of Fame. No issue with that at all.
Finally, we hit the night's main event. Balor and Rollins last met at Summerslam 2016 and the two get straight back to where they left off. As Raw main events go, this one was solid and was easily the best match on the card. The two were putting on a great match before The Bar interrupted and caused a lot of shenanigans on the outside. Jordan then trips Finn as he is running the ropes and Seth hits the curb stomp to pick up the victory. No, you didn't read that wrong- Seth hit the curb stomp-his old finishing move that was reportedly banned in the WWE. I'm not sure why they brought this back, and whether it's a one-night thing but I'm glad they did. The curb stomp is a devastating finisher, one that should be protected at all costs, and if they are only bringing it back to, you know, actually be a match-winning finisher, then I'm totally fine with that. Finn did a great job of selling the move after the match, as Gallows and Anderson stood behind him looking concerned. (Match Rating: *** 1/2)  This was a great way to close the show after what felt, once again, like a pretty dull third hour.
Verdict: Raw wasn't great this week but it wasn't without its moments. I enjoyed Nia Vs Asuka, the main event was great, and the Braun stuff was a joy to watch. The rest kind of felt like a chore, especially the third hour where we just got given squash matches. This wasn't a terrible episode of Raw, it just felt like it lasted forever.
Rating: 5.5
Liam Hoofe – @liamhoofe