Liam Hoofe reviews this week's episode of Monday Night Raw…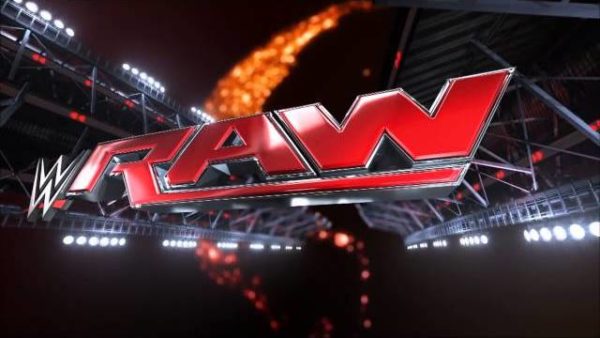 This week's Raw opened with Bray Wyatt cutting a promo about his Elimination Chamber qualifying match with Roman Reigns. Bray spouted his usual nonsense before we cut to Reigns' response, which was filmed on his phone. I'm not sure how I feel about these new video promos. Sure, they save some more time and can add a little bit of pre-match hype but I do enjoy a good backstage promo. Reigns responds by talking about how he is going to win in the chamber and become the new Universal Champion at Wrestlemania- tell us something we don't know, Roman.
This leads to the first match of the night- Reigns Vs Wyatt for a spot in the chamber. I liked the fact the show started with a match and it was a good match to get things going. These two have a good history together in the ring and say what you want about Reigns, the guy knows how to put together a fun match. The two exchange finishers before Reigns eventually puts Wyatt away with the spear (Match Grade: B) . After the match, Matt Hardy comes down and hits Bray with a Twist of Fate. It looks like they could be going all the way to Mania with this feud, which is great, providing they don't slap a silly gimmick on it.
We see a little promo segment with Jordan and Rollins backstage. Jordan is apologising for the Rumble and says that tonight they will reclaim their gold.
The Club make their way to the ring after the break and what was supposed to be a singles match quickly becomes a tag match, with Balor and Anderson deciding to team up against The Revival. The Balor Club picked up a win in what was a perfectly fine tag team encounter. (Grade: C)  The Revival continues to look weak on WWE television, though, which is concerning. At least The Club look like they're having a great time. A heel turn and jump to Smackdown after Wrestlemania would be a nice way to capitalise on the group.
We see Bayley and Sasha talking about Asuka backstage. Sasha says she was so close to beating Asuka last week, and Bayley asks if she has any tips before her match with The Empress of Tomorrow later tonight. I liked this segment, it hyped up Asuka and it continued to tease tension between Bayley and Sasha. A heel turn seems imminent for Banks, and from that, we will hopefully get the long-awaited Sasha Vs Bayley match at Mania.
Drake Maverick, aka Rockstar Spud joins the commentary team for Tony Neese and Drew Gulak Vs Mustafa Ali and Cedric Alexandar. This was the usual Cruiserweight match on Raw. A solid multi-man match that has no crowd investment, basically. Maverick sounded great on commentary though and hopefully, he can help draw some more viewers to the show. The faces picked up the win, as they always do on Raw and Alexander and Ali celebrated in the ring after, while graphics played at the bottom of the screen advertising tomorrow's 205 Live, which, to be fair, has some potentially great matches on.  (Grade: C )
Kurt Angle comes down and announces the women for the women's elimination chamber match. They are- Mickie James, Sasha Banks, Bayley, Sonya Deville and Mandy Rose.  Angle also announces that Nia Jax will face Asuka on the PPV, and that if she wins, she will also become number 1 contender for Mania. Alexa Bliss walks out and complains about Brock doesn't have to defend at Elimination Chamber, so why should she. It's a valid point, in fairness. Angle just looks kinda dumbfounded by it all and says that Brock defended at the Rumble and she didn't, which, again, is a fair point. When was the last time Bliss defended come to think of it?
Asuka Vs Bayley is next. The two put on a great match and I'm really enjoying how much time the women have been getting recently. While this doesn't reach the heights of the match between Sasha and Asuka last week, it's still a solid match-up. Bayley was on Main Event last week so it's nice to see her giving some time on Raw. Hopefully, her performance here pushes her back into relevance a little. Asuka won, of course but this was yet another great match involving The Empress of Tomorrow. (Grade: B+)  The two shake hands after the match. I'd like to see Sasha become obsessed with the idea of beating Asuka and this leading to her turning on Bayley at Elimination Chamber.
The Miz VS Apollo Crews in a qualifier match is up next. Just what Crews has done in recent weeks to deserve a qualifying match ahead of the likes of Rollins, Sheamus, Cesaro and many others, is beyond me but, whatever. This was a good match and it was nice to see Apollo given time to show what he can do. I enjoy Titus Worldwide as a novelty act but Crews should be in a better position on the card, his performance here showed he should at least be pushing into the Intercontinental scene. The Miz picked up the victory to progress to the chamber. (Grade:C+ )
Seth Rollins is backstage and he walks into Jordan and Angle. Jordan says he can't compete tonight and Rollins looks pissed. Kurt says the match will have to be cancelled. Reigns then approaches the group and it looks as though Seth has a partner.
Reigns and Rollins Vs The Bar is next. The two teams put on a great tag match, as you'd expect from the four men involved and Reigns is great considering he has pulled double duty. Reigns and Rollins are dynamite together and this match feels like it ripped straight out of The Shield's handbook. The in-ring action is really solid and the match was only really let down by the finish, which saw Jordan accidentally cost his 'friends' the victory when he punched Sheamus and Cesaro as they tried to escape. (Grade: C)  The finish was a bit naff but Jordan's character work in recent weeks has been excellent. It's a shame Jordan and Rollins aren't in the Chamber to pursue this feud further.
We have a few backstage video segments next before we get to Nia Jax Vs a local talent. Jax squashes her and then talks about she isn't scared of Asuka and how she will destroy her at the Elimination Chamber.
Absolution are out next and it's good to see Paige back on TV after a few weeks absence. Sonya Deville is going to face Mickie James. Deville is booked to look strong here, which is good considering she has been put into the chamber match apropos of nothing really. Mickie picks up the win with a roll-up out of nowhere in what was the weakest finish of the night. (Match Rating: C) After the match Absolution beat down Mickie and Alexa makes the save. Everyone acts shocked about Alexa saving Mickie. I like the idea of Alexa trying to make an ally going into the Chamber match, it fits her character perfectly and James is the perfect choice for that.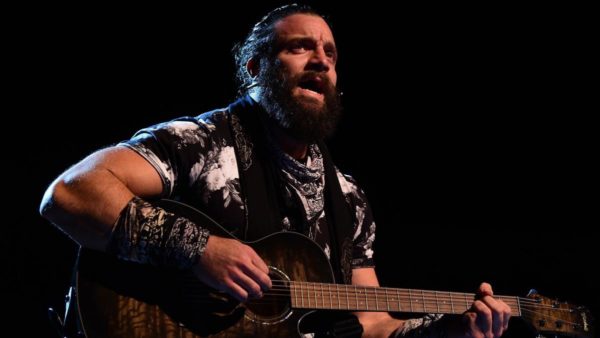 Elias walks to the ring and performs for the crowd. Damn, he's good. He works the crowd like a pro and he has really upped his game over the last month or so. Cena and Braun are out next and we have the night's main event- a triple threat to decide who enters last in the chamber. The match features the usual Braun carnage and this time, Elias and Cena team up to take him out. Elias and Cena brawl in the ring before Braun comes him and hits a running power slam on Cena, Elias then throws Braun out of the ring and pins Cena for the victory. ( Rating: B- )  I really enjoyed this match and it was a fun way to close the show. Elias winning was a pleasant surprise and I'm glad he is being the opportunity to look strong here. The company could have a solid upper mid-card heel on their hands with Elias, let's just hope they continue to book him correctly. Braun destroys both men after the match because he's Braun, basically.
Verdict: Once again, this was a great episode of Raw. There was plenty of wrestling, plenty of storyline progression and some really good booking decisions. The Road to Wrestlemania, for the red brand at least, has been excellent thus far. Well done everyone.
Grade: B –
Liam Hoofe
Photo Credits: WWE