Action Lab: Danger Zone has announced the upcomingc rossover Gingerdead Man Meets Evil Bong, straight from the cult films by Full Moon Features! Check out an early, unlettered and uncoloured preview of the first issue here…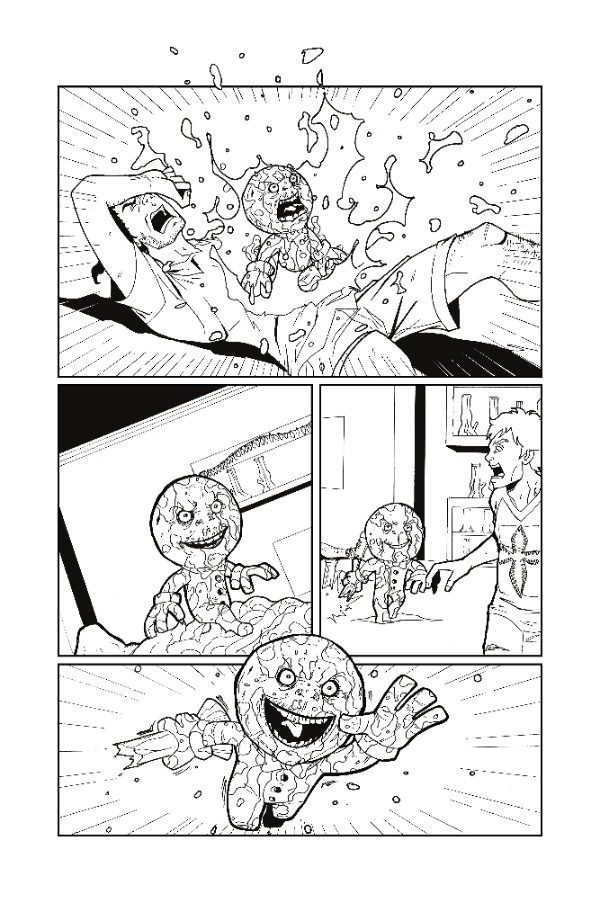 "Series artist Sergio Rios and I wanted to take this book to the next level and give everyone a story so hysterically fun and insanely off-the-rails that you'll think you ARE in Bong World," states writer Brockton McKinney.
It's the wildest, most mind-blowing adventure yet with Evil Bong and Gingerdead Man spanning the universe as they travel from headshops to Bong World to the mysterious Planet Kush! This is the comic book first appearance of the fan-favorite Evil Bong, and a look at Gingerdead Man as we've never seen him before…disgustingly HUMAN.