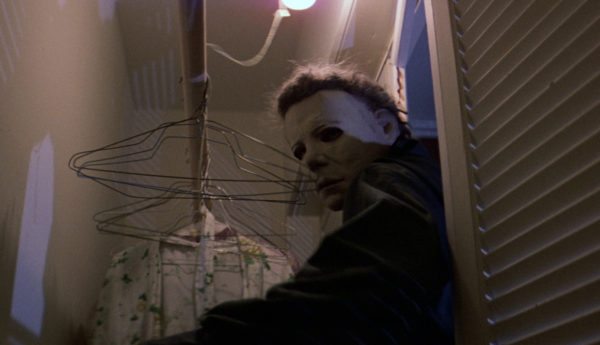 To say people have a lot of hopes for the upcoming reboot of Halloween would be an understatement. The film — written by Danny McBride and David Gordon Green, who also directs — is looking to reinvigorate the Halloween franchise, and hopefully the slasher genre as a whole. Now, we have seen an amazing upward trend with ghost movies over the past five years, and there is no reason (if successful) that this film couldn't turn the slasher genre into  a box-office juggernaut once again.
Luckily, according to Michael Myers actor Nick Castle (who played Michael Myers in the original 1978 film), this film will be a downright nostalgia trip. Chatting with dedicated fan-site Halloween Daily News, the Michael Myers actor revealed that the Halloween reboot feels very familiar to him:
"Yes. And it's very neighborhood-centric, you know, like the first one. It feels a lot like [the first film]. There are a lot of things coinciding [in the new film] that feel like clever ways to introduce a kind of déjà vu of the first one, without feeling like it's being copied. The script had some very clever people working on it… This was a remark that Jamie had and I had at the same time almost, we were going, 'God, this feels so much like the first movie. It's like everyone is in a family here'. [They are] young people – they're not quite as young as we were when we did that, but pretty close – and they all worked together from film school, they have connections [with each other] and it feels like they have a very cohesive group."
Anyone who was off-put by the bold — say what you will, they were at least bold! — creative choices Rob Zombie made with his series of Halloween installments will likely be comforted by Castle's words. Now, nostalgia can obviously be a crutch, but in this case it feels almost essential. So far, so good with this one!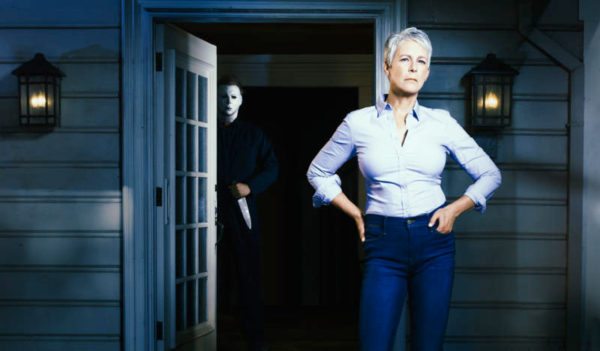 Halloween is being directed by David Gordon Green from a script by Green and Danny McBride, and serves as a direct sequel to the first movie, ignoring all of the other installments. In addition to Jamie Lee Curtis (Laurie Strode) and Nick Castle (Michael Myers), the film stars Judy Greer (War for the Planet of the Apes), Andi Matichak (Orange Is the New Black), Will Patton (Shots Fired), Virginia Gadner (Runaways), Miles Robbins (Mozart in the Jungle), Dylan Arnold (Mudbound) and Drew Scheid (Stranger Things).
Halloween is is set for release on October 19th, 2018.
… You can find Jordan on Twitter, and Facebook.