Danish developer Playwood Projects have announced that their Viking strategy, Wartile, has moved out of Early Access for a full release and is now available with a limited time 25% discount until the 15th February.  After a year of testing and player feedback in Early Access this combination of videogame and boardgame is ready and waiting for you to prove your worth to Odin.  A new launch trailer has been released and we have that for you below…
Wartile takes players to a miniature universe for a cool-down based strategy experience inspired by Norse mythology.  Players will control a small warband of Viking figurines as they set out into a beautifully animated world to uncover the secrets that will lead them to gain the approval of the ancient Norse gods.  Allies will need to be gathered and axe blades sharpened if you wish to gain eternal glory.  The game's cool-down combat ensures that players have the breathing room to make tactical decisions while still maintaining the tension of battle.
This videogame/boardgame combo features:
An intricate, stunningly crafted, tabletop game on your PC.
Solo or multiplayer campaigns.
Detailed diorama-like Battleboards stacked with quests, secrets and achievements.
Fully animated, upgradable figurines that evolve with progress.
Cool-down based system – time your attacks flawlessly to slay foes.
Lead your vikings to death and glory in Valhalla.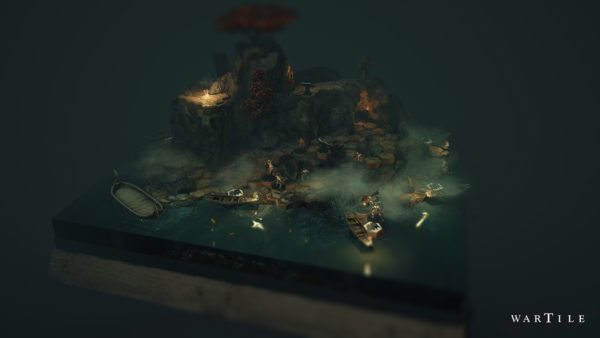 Wartile is available now on Steam with 25% off until 15th February.