Liam Hoofe with a round-up of the latest wrestling news… 
Major Changes to WWE's PPV Schedule
This weekend, the WWE confirmed that following Wrestlemania, they will no longer be running brand exclusive PPV events. This will kick in for Backlash, which will take place in May.  This means that the company will now only be running one show a month for the rest of the year.
The company announced the decision via an e-mail sent out from the WWE network, and it has received a mixed opinion from fans. Personally, I'm a fan of the one event a month format, believing that it gives the company plenty of time to build a suitable amount of hype for each other, instead of the rushed turn around we experience at the moment.
Rey Mysterio Vs AJ Styles?
Since being one of the surprise entrants in this year's Royal Rumble, Rey Mysterio has not been too far from the headlines and a Twitter exchange this weekend fuelled more discussion about a Rey Mysterio return to the WWE.
This all started when the WWE posted a video on Youtube teasing the prospect of a match between Rey and AJ. They continued to hype this by releasing a twitter video as well.
Mysterio then responded to this on Twitter by saying that he would accept a challenge from AJ Styles straight away. Now, this is likely just a little bit of social media fun to get people talking, but Rey's continued involvement with the WWE does indicate that a return may be imminent for the former World Heavyweight Champion.
Can't answer on how fast to buy the tickets, but what I can answer is on how fast would I accept….Right Away!! https://t.co/wsbp5CMx5j

— ♛Rey Mysterio❔ (@reymysterio) February 17, 2018
New NXT Faction Makes Their Debut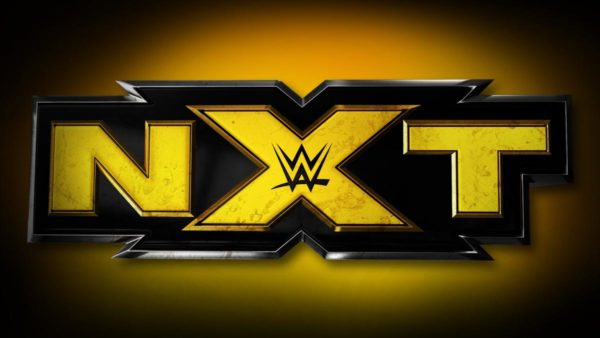 2018 is a great time for stables in wrestling, and it looks as though NXT may have a new stable to add to that mix. This weekend, during a live event in Florida, Sanity were attacked by a debuting NXT stable, which consisted of Wesley Blake, Steve Cutler, Lacy Evans and former Impact talent, Gunner. The group beat down Sanity, and while there is no more news concerning their on-screen arrival in NXT, you can safely assume that they are going to be feuding with Sanity when they make their arrival.
Liam Hoofe