Liam Hoofe with a round-up of the latest wrestling news…
Surprise Name Rumoured for the Hall of Fame
There are many superstars who fans would love to see inducted into the Hall of Fame- wrestlers who have had long prestigious careers within the WWE, who have not been given the recognition they deserve, mostly. One name that no-one would expect to see in the WWE Hall of Fame, however, is Jeff Jarrett.
PWInsider is reporting that apparently, there is talk backstage of inducting the former Intercontinental Champion into this year's class. This is a baffling move for a number of reasons, mostly because of Jarrett's long-term association with one of WWE's 'rival' companies, Impact Wrestling. Jarrett's career in the WWE, while being littered with Intercontinental Title runs, is not really seen as HOF worthy, so this move, if announced, would be seen as a huge surprise.
Ronda Rousey At Summerslam
The first look at a WWE SummerSlam ticket featuring Ronda Rousey. The event takes place August 19 at the Barclays Center in Brooklyn. pic.twitter.com/Um9lfmVGsI

— Arash Markazi (@ArashMarkazi) February 13, 2018
Another day, another piece of news regarding Ronda Rousey. While it seems obvious that Rousey will be appearing at a lot of the company's big events this year, ESPN's Arash Markazi posted a video on his Twitter that showed a collectors edition of this year's Summerslam ticket, which features several superstars, and Ronda Rousey.
This is not really a big surprise but it is an indication that Rousey is going to be booked as one of the company's biggest stars throughout 2018, and likely feature in prominent matches at each of the big PPVs.
Injured Star Close to Return?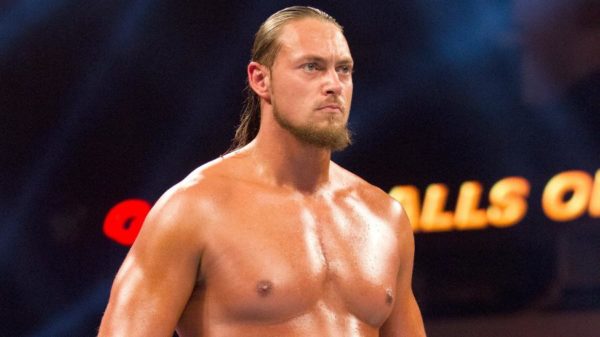 PWInsider is reporting that Big Cass has been seen at the WWE performance centre recently and is reportedly looking in great shape. Cass has not been seen on TV since August when he suffered a torn ACL in a match with Enzo Amore on Raw.
Rumours were circulating that Cass was going to star in this month's Elimination Chamber match at one point but these turned out to be false. It remains unclear as to when Cass will be able to make a full-time return to the ring, but it is worth noting that he was supposed to be out of action for nine months and has, thus far, been out for six.
Liam Hoofe