Liam Hoofe reviews last night's edition of Raw…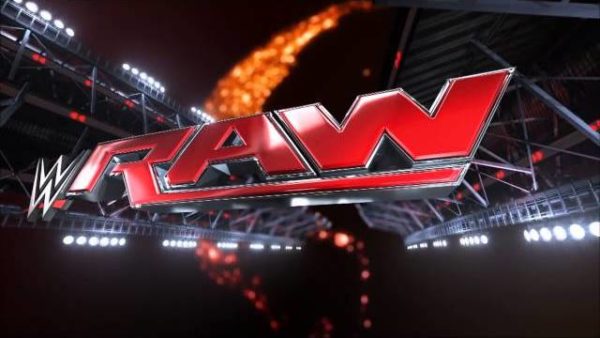 After various video packages of Elimination Chamber, Alexa Bliss and Mickie James are out to open the show. I guess these two are friends now? Mickie stands next to Alexa obediently as Alexa addresses her Elimination Chamber victory and her upcoming Wrestlemania match, which she is assuming will be with Asuka. Asuka makes her way to the ring.  Bliss mocks Asuka, and says that she doesn't deserve to be in the Women's Title match- Nia does.  This prompts Nia to come down to the ring and the three women all decide to beat down Asuka. This leads to Bayley and Sasha coming out to defend Asuka, and a six-woman tag match is made to start the night.  As opening segments go, this one was fine, though, it definitely highlighted how indecisive the WWE has been in the build to Wrestlemania 34. It still remains unclear if Asuka is facing Alexa, no-one really knows what is going on with Nia Jax, and Mickie James' heel turn seems apropos of nothing.
The six-woman tag match is next. The faces pick up the win, of course, when Asuka forces Mickie to tap. This wasn't a bad tag match, but it felt cobbled together and really just a reason to keep everyone on TV until they finally decide what they are going to do with Asuka. Recent rumours suggest plans have changed and she will now face Alexa at Mania. Where that leaves Charlotte, we will likely find out after Fastlane. Asuka picking up the victory made her look strong again after the Chamber, and Bayley ducking out on Sasha was a smart moment. One of those women is turning heel very soon, let's just hope it's Sasha. (Grade: C )


John Cena is out next after video packages show him looking deflated following his defeat inside the Chamber. Cena addresses his defeat and talks about his unclear path to Wrestlemania. Cena cuts a good promo where he states that his match with The Undertaker won't be happening, much to the disappointment of the fans in the arena. Cena says he will exercise his rights as a free agent and go to Smackdown tomorrow night to continue his road to Mania. This was an interesting segment. The company addressing rumours on-screen is interesting and it could be a nice way to throw us a red herring. If not, then I've not real idea who Cena could face, especially not on Smackdown. Please, don't have him team with Shane against Kevin and Sami.
Bray Wyatt beats Heath Slater in a nothing match next and talks about he is coming for Matt Hardy after the match. This feud is dead. People somehow manage to look rubbish even when they defeat Bray Wyatt now. He needs a serious change.
The Miz comes out to find out who he will face at Wrestlemania. He cuts a great promo addressing how he should be facing Brock Lesnar at Wrestlemania, and he is only 64 days away from becoming the longest combined Intercontinental Champion. Seth Rollins comes down to interrupt him and we have a match, one which will, presumably, determine whether or not Rollins will face The Miz at Mania.
The match gets underway and Seth continues his hot streak from recent weeks. The two have a great chemistry in the ring, and there are excellent near falls peppered throughout the bout. Rollins is really proving his worth at the moment, and The Miz is consistently great. Rollins picks up the victory after a solid encounter. (Grade: B)  So looks like Rollins is off to face The Miz at Mania then. He may not be the only one, though, as Finn Balor's music hits and he makes his way out for a match with The Miz.
The Miztourage beat Balor down as he tries to get in the ring, and the bell finally rings when a slightly battered Balor finds his way to his feet. The two men put on another solid encounter, which, while not quite as good as The Miz Vs Rollins, is solid considering this was The Miz's second straight match. Once again, The Miz eats the pinfall here, and it looks like we have a triple threat at Mania to look forward to. (Grade B-) I'm really enjoying Balor and Rollins trying to one-up each other, and I originally thought that this could lead to a one-on-one match at Mania between the two. I'm down with a triple threat though. However, I would like to see The Miz get some retribution next week, as he has been pinned three times in the space of 24 hours.
Roman Reigns is out next to cut a promo, and finally, The Big Dog showed us all what he is capable of on the mic. He talks about Lesnar only sticking around for the money and references Lesnar's pic with Dana White from Sunday night. He comes across like the bad-ass he should be here, and as a fan of Roman, this put a big smile on my face. Hopefully, Reigns continue to mug off Brock until the Champ decides he's heard enough and the two men destroy each other in the ring on the go-home show.
Next up is yet another match between The Bar and Titus Worldwide for the tag team titles, this week's match, is a 2 out of 3 falls bout. The Bar pick up an early win, with Sheamus hitting a quick Brogue kick, which at least gets the crowd interested in the bout. The issue here, is not that Titus Worldwide are bad performers, Apollo, especially, is great, it's just that no-one is buying them as serious contenders for the tag titles. The Bar pick up the win after a match, which, in fairness, was better than their encounter at the Chamber (Grade: C+) . After the match, The Bar cut a great promo which implied, to me at least, that an NXT call-up is imminent. Authors of Pain, anyone?
Elias is out next and he sings about Braun Strowman. Braun makes his way to the ring, and proceeds to destroy Elias. Elias then sprays Braun with a fire extinguisher, to conclude a match that frankly, felt as though it was there to fill time (Grade: E).  Braun eventually got the upper hand and chased Elias off post-match. These two men are great performers and this didn't come close to their encounter a few weeks ago. Neither man has a clear road to Mania, and I have a sneaking feeling both men will find themselves in the Andre the Giant Battle Royal.
Triple H and Stephanie make their way to the ring to address the Ronda Rousey Situation. Stephanie says that Rousey is now her employee and that what she did at the Chamber wasn't acceptable.  Rousey comes out, looking fierce and is quickly followed by Angle. Angle is told by Stephanie that he must apologise and Kurt tells Rousey that his job is important and that he was lying. Rousey talks about how she has never been slapped before and if Stephanie lays a finger on her again, she will pull her arm out of her socket. The crowd eat it up, and Triple H punches Angle before he and Stephanie leave the ring. The show closes with Rousey looking over Kurt and staring down Triple H and Stephanie. I really enjoyed this segment, and Rousey came across well. There's a fair chance that the match will stink up the joint at Mania, but Rousey is a huge attraction for the match, and hopefully, she can deliver something half decent in the ring. I'm invested in this one, oddly enough.
Verdict: While not as strong as previous episodes of Raw, this week's show was still a solid episode which moved a few more pieces into place for Wrestlemania 34. I enjoyed a lot of the promos last night, especially the ones from Roman Reigns and John Cena, and the main event angle was better than it had any right to be. Raw is still on for a good showing in New Orleans.
Liam Hoofe