Tom Jolliffe on whether the lavish praise from critics or utter derision from the public for a film is always justified…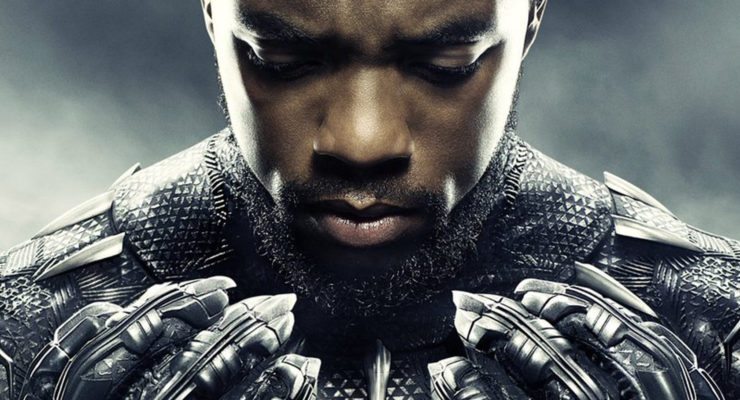 There seems to be a trend in films recently. There are films which come out with a level of relevance that mean that the reaction to said film is under the microscope from pre-release, to long after the dust has settled on the final box office takings. A lot is expected of every Disney or Marvel release, particularly those of pre-established comics and franchise (the less said about some of Disney's gambles outside of the 'safe' choices, the better).
Of late a lot of things are being said about the disparity between the critical response and the audience reaction. To an extent in those films that don't make up the 5-10 major tent-pole releases of the year, there is a general consistency. If critics think something like Three Billboards Outside Ebbing, Missouri is great, audiences generally do too. However as far as 'trending' and blockbusting relevance, it's not a film that gets anything like the attention of the latest Star Wars or Marvel film.
My fellow FM writer, Pim Razenberg recently wrote an excellent piece about why Black Panther doesn't deserve a best picture nomination. That the reaction to the film itself, particularly from critics has somewhat been swamped in lavishing praise on every aspect about the film socially and culturally and less about the merits of the film itself. There's a lot of overstatement out there. "The best Marvel film ever!" Some can't wait to boost the film up for a shot at a Best Picture nod at next years Oscars. The same thing happened with Wonder Woman, which was widely lavished with praise as a fantastically empowering film for women. To an extent that's true, just like Black Panther is an important film for black artists in front and behind the camera. The social element can't be ignored, nor can the box office success of both those films. However it's not a film critic's job, when reviewing a film, to let the outside world influence their review too much. I got a sense with some that in that rush to ensure their inclusive attitude was foremost over their criticism, that there was something a little desperate in some of the overt praise. It reminded me of some of the comical white characters in The Fresh Prince of Bel-Air. So enamoured are they with Will, that they gravitate around him and begin, in comically stilted manners, taking on his attitude, mannerisms and lexicon. I pictured many a critic in the same way. Is Black Panther genuinely a five star film, or do you just want to be one of the cool kids?
This is where things get a little problematic because the critical response to both films suggested something approaching masterful in both cases. There was this seeming pre-disposition that if the film was at the very least good, then reviewers wanted to be first in line to lavish it with praise. In some cases (not all) it's then about a reviewer promoting themselves as a champion of inclusiveness rather than as a film critic. I really enjoyed both films, but they were good not great, and neither had a particularly good third act and both had some pretty ropey CGI throughout (those issues are the norm in modern action blockbusters it must be said). As far as social relevance and importance I think both were overstated too. In terms of marketing profitability and audience tastes the results exceptionally proved that you can A: Have a female lead superhero film, and B: Have a black superhero film with a predominately black cast. If the film ticks the boxes of what the audience want, then they will colour-blind and they'll be open to a bit of female empowerment. As a writer/director too, Ryan Coogler is going to be a cinematic champion before long. I can't wait for his next one.
It worries me this loss of objectivity, certainly from critics. As a piece of cinema, these films aren't ground-breaking. To me, those calling Black Panther the most important film in Black Cinema is a disservice to the likes of Spike Lee. It's nothing in comparison to Sidney Poitier establishing himself as an iconic and award winning leading man in the 50's and 60's. The hyperbolic response to Black Panther even appeared to nudge Get Out into the shadows somewhat. The relevance of that film was far more pertinent to me. As a piece of film it was more intelligent, more insightful and more important. It grossed a huge amount given its budget and also the fact it flew without Marvel's flag behind it. It said more about modern society and attitudes than Black Panther too. That's not to say that Black Panther said nothing. It most certainly did, but whilst Get Out fully warranted its Best Picture nomination and indeed, its best screenplay win, Black Panther isn't a film that will be remembered as much for what happens on-screen. In a way, like Avatar will be remembered as the one time highest grossing film ever (it will be surpassed) and ground-breaking on a technical scale. People aren't going to remember the actual film, which in comparison to its pop-cultural impact, was thematically limp. The Marvel formula is pretty constant whether you're following the Cap, Iron Man, Thor or indeed T'Challa.
Disney and Marvel have a gift of promoting with good trailers, excellent marketing, and then carefully selected early reviews. It sets a tone that will see a wave of positive publicity. Disney, whether cynically or not, will always include positive social messages. These should not influence a critic's appraisal, but often do. Every new Star Wars film thus far has had early responses billing it as a franchise best, or somehow ground-breaking. Which in turn has led to a flip side to critical hyperbole, and that is the audience antithesis.
Now to most of the public watching a film, if they like it they'll just take it in, enjoy it and you'll not hear much from them. They enjoyed it, there's no need to passionately put that across online. However we now see corners of the web populated by keyboard warriors actively looking to battle against a successful film, or rebel against critical consensus. The trouble is, I sort of get that. A lot of films, through excessive critical shoulder rubs and fanning with giant leaves (and grape feeding) have been massively oversold. We can get wind of a critical response a couple of weeks prior to release "early suggestions point to a fantastic response." It gives people enough time to begin boycotting plans, or setting up rating sabotage initiatives on Rotten Tomatoes (audience score) and IMDB.
Star Wars: The Last Jedi. The most divisive film in recent years bar none. The reality is, it's a pretty solid blockbuster. It's got good moments and it's got stretches which are pretty dull. It's got interesting character moments and it's got aspects which are sorely undeveloped or just don't work. If you absolutely love it, fine. If you genuinely detest it, then fine. My problem is in those corners where the reaction has been influenced by 'peer pressure.' Is The Last Jedi really a genre defining best of the franchise? No. Conversely, is it the worst? Is it downright awful? No. An affront to all that George Lucas created? No. The reality is something in the middle (albeit leaning comfortably into 'good'). Applauded by some critics as if it were Citizen Kane. Derided in contrast by a significant public minority as if it was Plan 9 From Outer Space. It seems in these huge films that the vociferous audiences and the critics pre-prepare for pitched battle. Reason tends to go out the window. Now of course, even if a critic loses a little objectivity, there's still a professional code to be followed. As a member of the viewing public you are not obligated to that. You do/say what you like (within reason). Some of what has been aimed at Rian Johnson is utterly ludicrous though. It goes beyond the realms of decency and good taste to get as personal as some 'fans' have against Johnson.
I'm not suggesting upon the release of the next pop-culturally significant blockbuster that all reactions should be dialled to neutral. Nor that polar opinions aren't valid. However, just be honest about it and further, if you're a critic, or aspiring to be, then be sure to critique. Black Panther has been an amazing, entirely redefining moment in cinema. A potential game changer but taking social and cultural politics out of the equation and judging it as a piece of film, it's a B – very good, but room for improvement.
Tom Jolliffe