Streum On Studio and Focus Home Interactive have today announced that their first person shooter, Space Hulk: Deathwing Enhanced Edition will arrive on the PlayStation 4 and PC on 22nd May.  The Enhanced Edition will include lots of new content and features for players while they explore the Genestealer infested hulk.  PC owners of Space Hulk: Deathwing will receive all these new features as free content updates on this date.  To celebrate the game's upcoming release Focus Home Interactive have released a brand new gameplay trailer (see below) that showcases the intense action and terrifying atmosphere of bloodthirsty aliens charging from the darkness of the Hulk.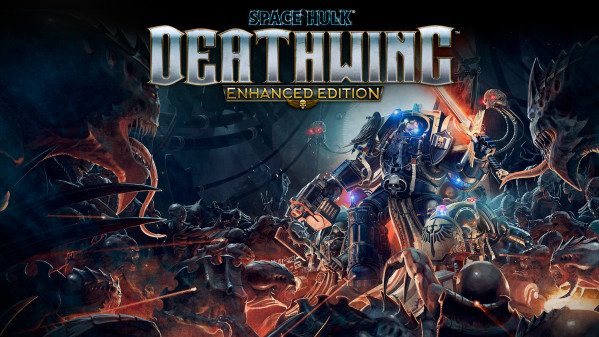 Players will don their Power Armour as a member of the Deathwing – the feared 1st Company of the Dark Angels Space Marine chapter and set out into the dark rusted confines of a Space Hulk.  These Hulks are space ships lost in the Warp for countless millennia and used as vessels by the Tyranid Genestealers, a species of aliens that would even give Alien a run for its money.
As players progress through the Hulk they will earn experience which can be used to gain more skills, better abilities and be able to use more devastating weaponry for the fight against the xeno species.
Space Hulk: Deathwing Enhanced Edition features:
A deep progression system that lets players unlock armor and weapon skins, attachments and much more for gameplay and aesthetic customisation.
Chaplain Class – the Chaplain brings a variety of abilities to increase the squad's survivability.
New Weapons – more melee and ranged weapons.
New Enemy Types – new Genestealer types offer a greater challenge.
Special Missions – random objectives and enemy spawnpoints provide a good reason to replay.
Solo or online multiplayer for up to 4 players.
Look out for Space Hulk: Deathwing Enhanced Edition arriving on PlayStation 4 and PC on 22nd May, with all Enhanced Edition content free for owners of the game on PC.