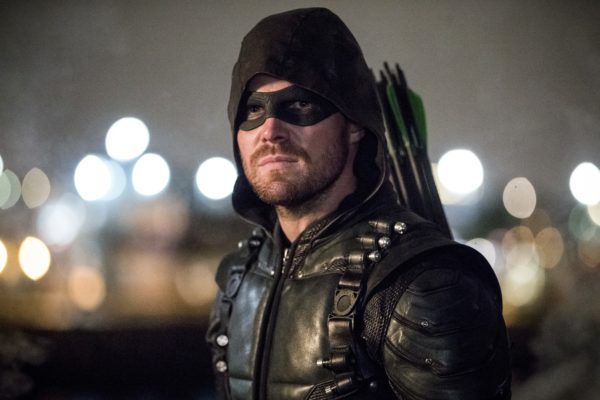 A synopsis has arrived online for the eighteenth episode of Arrow season 6, entitled 'Fundamentals' which sees Oliver receive a surprising visit from an old friend; read it here…
OLIVER IS VISITED BY A GHOST FROM HIS PAST — In his darkest place yet, Oliver (Stephen Amell) wonders if he has failed at everything – being a father, a mayor and a hero. His frustration rising, Oliver lashes out at Felicity (Emily Bett Rickards) and William (guest star Jack Moore). A surprising visit from an old friend has Oliver questioning his next move.
SEE ALSO: Follow all of our coverage of Arrow here
Arrow season 6 airs on Thursdays on The CW in the States and on Sky1 in the UK.
Photo Credit: The CW