The 'Womens Evolution' story arc continues this Wednesday in Boom! Studios' WWE #15, and you can take a look at a preview of the issue here; check it out…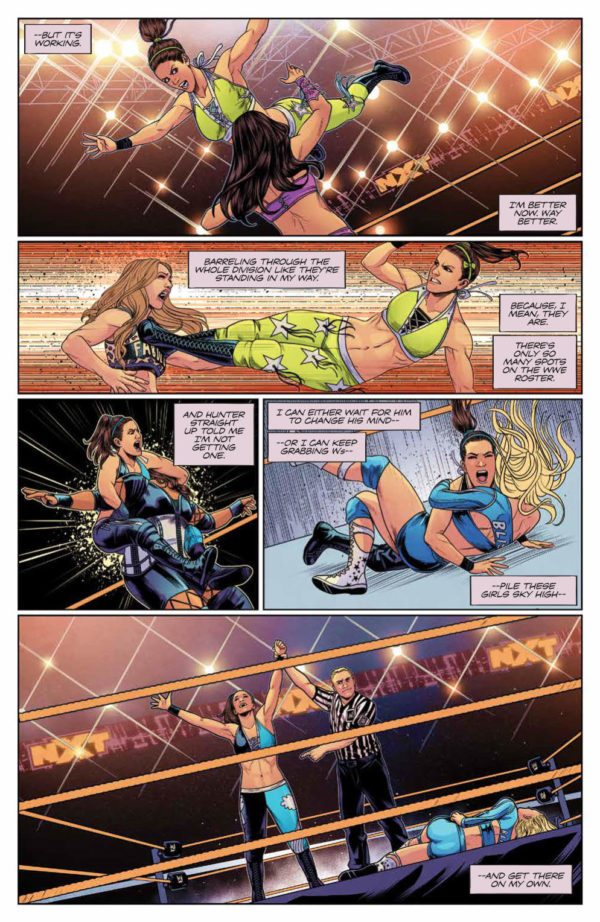 The Women's Evolution continues as the Four Horsewomen— Becky Lynch, Charlotte Flair, Bayley, and Sasha Banks—climb the ranks of NXT. Plus, the second chapter of the backup story spotlighting the rise of Asuka from Tini Howard (Mighty Morphin Power Rangers: Pink) and Hyeonjin Kim (Sisters of Sorrow)!
WWE #15 is out on March 21st, priced $3.99.