Liam Hoofe reviews this week's Raw…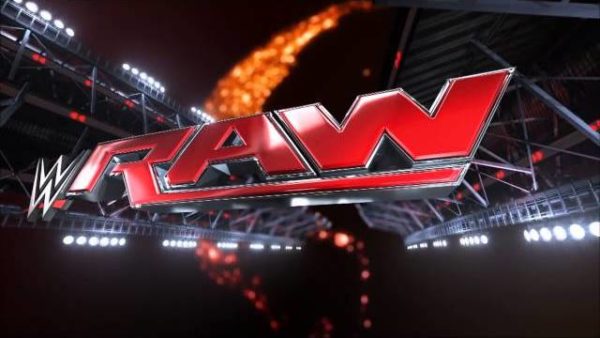 This week's Raw kicks off with Kurt Angle in the ring. Angle addresses Roman Reigns' suspension and says that Lesnar will be on Raw tonight. He begins to talk about Braun Strowman and the tag team titles but is interrupted by Reigns, who makes his way down through the crowd.
Angle says Reigns is trespassing and Reigns says he doesn't care, someone needs to be here to represent the main event of Wrestlemania. The fans are actually fairly positive towards Reigns here. Angle leaves the ring and Reigns pulls up a chair, declaring that he isn't leaving until he gets a response from Brock. Security head down to the ring to a negative reaction and slap handcuffs on Reigns. Reigns then fights them off before Brock's music hits.
Lesnar runs to the ring to a pop and destroys Reigns. He hits him with multiple German suplexes and an f5 and leaves him lying in the middle of the ring. Medics come running down and put Reigns on a stretcher, only for Lesnar to run down and tip the stretcher over to end the segment.
This was a great opening segment and an excellent way to build for the match at Mania. Reigns' response was definitely better than it has been in recent weeks, and Lesnar is always great to watch when he is just destroying people. The crowd at Mania will still no doubt shit all over Reigns, but this was a great segment, and it was nice to see Lesnar back on television.
Asuka Vs Alexa Bliss is next. The two work a solid match that never really gets too intense, but Alexa manages to get plenty of offense in here and still looks strong as champion, while Asuka, naturally, still looks dominant enough to not lose creditibility. Alexa eventually leaves the ring, leading to a count-out victory for Asuka but as Alexa tries to escape, she is greeted by Nia Jax, who runs through Mickie James on the way to the ring and chases Alexa around the building. (Grade: C)  This was a fun segment. The match itself really only existed to set up the angle between Alexa and Nia, but it was entertaining enough while it lasted. Interestingly, Asuka is still competing on Raw and it seems as though she still hasn't been announced as a Smackdown superstar officially. Could we see a title swap at Mania? With Alexa winning the belt from Charlotte, and Carmella cashing in on Alexa/Nia? Before both returning to their respective brands? Would be a nice swerve, if nothing else.
Backstage, we see Alexa confronted Kurt about what has just happened. Annoyed by Alexa, Kurt announces that Nia will be challenging her for the women's title at Mania.
Braun is out next. The Monster Among Men talks about his victory last week on Raw, and says that he will need a tag partner before Mania, even though he could win the belts on his own. This leads to The Bar making their way to the ring. The two men mock Braun and make a funny line about sleeping together, which makes Braun chuckle in the ring. This leads to a one on one match between Braun and Cesaro.
The match between the two men is fairly solid. Cesaro is one of the most gifted in-ring workers in the company, and he helps make Braun look great here. The crowd is firmly invested, and the match at Wrestlemania should be really good fun. Braun picks up the win,  and we will have to wait to see who his tag team partner is. My money is on Elias (Grade: C+)  This feud is building quite nicely.
We see a video teasing The Ultimate Deletion later tonight which features the whole Hardy clan.
The Revival Vs Titus Worldwide is next. This match is only on the card to fill some time really, but the two teams make the best of their given time slot. The Revival pick up the victory, and hopefully, the WWE will try to rebuild them after Mania. Hope is not lost for them yet, but a switch to Smackdown might be what they need to get them back on track. (Grade: C) After the match, Dawson declares that The Revival will be the first tag team to win the Andre the Giant Battle Royal.
Bayley makes her way to the ring next and is followed by Sasha with a microphone. Sasha says where she is from, she was told to address her problems directly, and she brings up Bayley's actions over recent weeks. Bayley says she felt betrayed by Sasha, and it wasn't what Sasha did that made her upset, but the way she did it. She brings up the way Sasha treated her at Elimination Chamber and talks about how Sasha did it all with a smile on her face. The two women are interrupted by Paige and Absolution, and we have a tag match between the four women.
The match was basically the same match we've seen between all four women several times now, but with added emphasis on the Bayley/Sasha break-up. There were plenty of good moments in the match that continued the feud, and Absolution picked up the win after Deville hits a big kick on Bayley. (Grade: C)  This was a nice continuation of the Sasha/Bayley feud, and I'm really hoping the two women get added to Mania.
Cena is out next to call out The Undertaker. After his promo last week, Cena delivered on the mic again this week. He talked about how the fans get excited whenever The Undertaker's name is mentioned, and how Taker needs to give the fans they want. He needs to announce whether he is retired or whether he is going to be a man, and have one last match with Cena. Cena calls Taker a coward, and this leads to Kane's music hitting, to a fairly muted response. Kane heads down and hits Cena with a chokeslam to close the segment.
This was a great segment, and Cena is on fire at the moment. The Kane arrival kind of muted everything just because Cena did a great job of building the fans for The Undertaker. It makes sense though, and the company should definitely keep Taker away until the go-home show. Cena is rallying the fans into a frenzy for this match. The atmosphere for their encounter at Mania should be nothing short of electric.
Cena Vs Kane is also added to next week's Raw.
NEXT WEEK: @JohnCena will go one-on-one with The #BigRedMachine @KaneWWE on Monday Night #RAW! pic.twitter.com/WQUI7qM29h

— WWE (@WWE) March 20, 2018
The Miz heads to the ring next. He cuts a little promo on Finn Balor and Seth Rollins, and refers to them as 'Tyler Black and Prince Nevitt' which made me spit out my tea it was that funny. Balor and The Club make their way to the ring, and we have a little 6 man tag match.
The match is a nice piece of tag team action, and Balor and The Club pick up the win. Balor seems to be building momentum fast heading into Mania, and I'd love to see him take home the victory. The Miz and The Miztourage attack Balor after the match, prompting Seth Rollins to run down and make the save. This match should be a belter at Mania, providing it is given the time it is needed. (Grade: C+) 

And finally, we have the much anticipated Ultimate Deletion. Having it go on last is a strange decision, as it meant the live crowd had to finish the night staring at the big screen. The big question, though, is did it deliver? Well, yes and no. The match featured plenty of Hardy's trademark obscurity, and there were plenty of enjoyable moments here. The return of familiar objects and locations was nice, and the production was a lot more polished than in Impact, but therein lies the problem as well. The match felt a lot more polished than the original and it kind of lost some of its charm as a result. This was like when a small-time B movie horror director gets his hands on a big franchise. The usual hits are all present and correct, but without that cheap production and that shoe-string budget, some of the magic is lost. It's a Catch 22 really.
Overall, though, I enjoyed it, and it was a lot better than any of the stuff Bray Wyatt did last year. The Jeff Hardy cameo was a nice tease. Though it was filmed before his arrest last week, and throwing Wyatt in the lake of reincarnation does give them a chance to do something different with him. Overall, it was a good effort from the WWE, it just didn't quite shine in the same way as the original stuff. Hopefully, we will see a little bit more, and fans will continue to grow towards the whole thing.
Post-Raw: Fans were treated after the show went off the air to an appearance from Ronda Rousey. Rousey came down to address the crowd and Dana Brooke came out to run her mouth. Rousey disposed of her very quickly, basically. The video was uploaded by the WWE after Raw.
Verdict: This week's Raw was a solid edition of the show. While none of the matches stood out, in particular, the show continues to build nicely towards Mania, and The Ultimate Deletion was entertaining enough.
Liam Hoofe