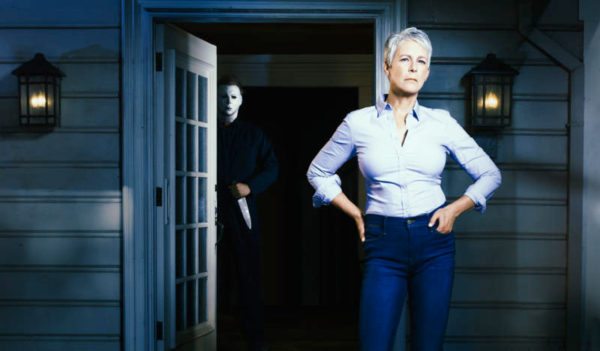 On the press tour for his latest micro-budget high grossing horror movie Truth or Dare [read our review here], super producer Jason Blum revealed that he'd recently watched a first cut of David Gordon Green's Halloween sequel, and here's what he had to say to Digital Spy about it:
"I feel really good about it, I saw a cut of it two nights ago. I think David did a terrific job. He did everything I hoped he would do which is respect the DNA of the franchise and bring something totally new to it and we're really very very excited for people to see it. The most fun I had with [Carpenter] is I brought him to the set, and I was on the set with him and Jamie Lee Curtis, and boy that was pretty special, pretty amazing. It was a proper reunion."
Blum is a man who completely understands the mechanics of horror, having kickstarted a new cycle with his Insidious and Conjuring movies, so to hear him say this bodes well for Michael Myers return to Haddonfield. Let us know whether you're looking forward to October's reappearance of Ol' William Shatner face in the comments section below.
SEE ALSO: Exclusive: Danny McBride says the new Halloween references every other Halloween movie
Halloween is being directed by David Gordon Green from a script by Green and Danny McBride. In addition to the returning Jamie Lee Curtis (Laurie Strode) and Nick Castle (Michael Myers), the film stars Judy Greer (War for the Planet of the Apes), Andi Matichak (Orange Is the New Black), Will Patton (Shots Fired), Virginia Gadner (Runaways), Miles Robbins (Mozart in the Jungle), Dylan Arnold (Mudbound) and Drew Scheid (Stranger Things).