Liam Hoofe reviews this week's edition of Raw…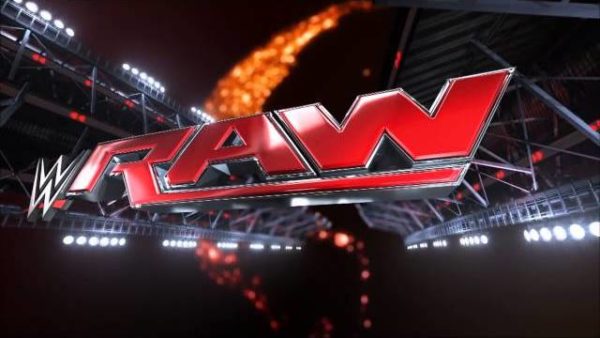 The second annual superstar shake-up kicks off with Kurt Angle making his way to the ring. Angle wants to introduce the newest member of the Raw roster, United States Champion Jinder Mahal. Mahal comes to the ring with Sunil Singh. Mahal takes to the mic and talks about how Raw is now the A-show, and he asks Kurt why he didn't get to travel to the show in a limo. Kurt says that they never agreed to a limo, and the two have a little argument. This leads to Kurt making a match straight away – Jinder Mahal Vs Jeff Hardy for the United States title.
The match gets going straight away, which makes a refreshing change for Raw, and really helps give the show a different feel. The match, while not being anything too exciting, was one of Jinder's more enjoyable outings in recent months and who knows, perhaps now he and Randy are apart, things may be different for Jinder on Raw. Jeff looks fairly solid as usual, and the two men have a fun back and forth before Jeff Hardy picks up the surprise victory and becomes the new US champion, and, a grand-slam champion. This will likely mean Hardy is going over to SmackDown tomorrow night.  (Grade: C+) This was a great way to kick off the show and sets a good tone for the rest of the night.
Backstage we see Jinder being interviewed by Renee Young. They are interrupted by No Way Jose, who gets Renee to go dancing with them, leaving Jinder furious.
Bayley and Sasha Banks are out to finally settle their feud. The two women never really got going here, unfortunately, and the whole match felt like it just existed to set up the appearance of the Riott Squad at the end. The work was solid but it never really got the time it deserved, and the women both have a lot more to give in the ring, as their previous encounters have shown. Hopefully, these two women get time on a PPV to settle their differences. Don't rule out the WWE just sending one of them to SmackDown and leaving this unresolved though. The Riott Squad coming to Raw means that Absolution are probably going to SmackDown tonight. (Grade: C)
The Authors of Pain are out next for an extended squash of Rhyno and Heath Slater. Slater and Rhyno got a little too much offense in for my liking here. The Authors of Pain picked up the victory, but they weren't made to look as strong as last week. I'm very nervous about their run on the main roster, the WWE never do NXT tag teams justice.
The Miz it out for MizTV next. He has a big announcement to make. He asks fans to stand up for the newest members of the Raw roster – Sami Zayn and Kevin Owens. The duo make their way to the ring, and The Miz says that having these guys share a ring with The Miztourage is bigger than the NWO or the Avengers. Kurt Angle heads to the ring to find out what is happening. He says he didn't sign Zayn or Owens. Zayn pulls out a letter from Stephanie McMahon which confirms them as the newest members of Raw.
Angle says that's fine, but tonight is going to be The Miz's last night, as he is going to SmackDown. He also reveals that The Miz will be going alone and that The Miztourage will be staying on Raw. Sending Miz back to SmackDown makes sense, and fans will be buzzed to see The Miz get his comeuppance against Bryan. It's a shame that The Miztourage aren't going with him. I don't see those two guys surviving alone really.
Matt and Bray are out next for a match with The Revival. The match has some nice spots, and Matt and Bray gell fairly well as a tag-team. Predictably, Wyatt and Hardy picked up the victory, which means they will now face The Bar for the tag titles at The Greatest Royal Rumble. Nothing particularly note-worthy happened here. Though, I really hope The Revival get sent to SmackDown because their booking on Raw has been absolutely criminal. Give them a feud with The Usos and let them show the world what they are capable of. (Grade: C-)
The Bar are walking backstage when they bump into Breezango, who are now members of Raw. Breezango give them fashion violation tickets. Hopefully, the Fashion Files can return on Monday nights.
We get a video package of Rousey from last week before we cut to her talking to Kurt in his office. Rousey is talking when Natalya walks in, Rousey welcomes her to Raw and the two embrace, which I guess means Natalya is a face now.
Nia Jax is out on commentary to watch Ember Moon take on Mickie James. Moon had a great debut last week, picking up the pinfall victory over Alexa Bliss. She continued her trend of pinning former champions this week by defeating Mickie James. The match was fine, though, nothing noteworthy, but Mickie's selling of the Eclipse was pretty damn awesome. I love that move. (Grade: C)
Dolph Ziggler's music hits and he is the latest member of the SmackDown mid-card scene to arrive on the show. Ziggler comes out and talks about being back on Raw, and making it the best show again. He is interrupted by Titus Worldwide. The team enter the ring and try to recruit Ziggler. Ziggler says he didn't arrive alone, and out pops Drew McIntyre! McIntyre and Ziggler then beat down Titus Worldwide and leave the ring together. Really not sure how I feel about this partnership. Hopefully, they go for a few months before feuding. Why is Ziggler always used with called-up superstars? Shinsuke, Roode, Tyler Breeze, Big E, and now Drew McIntyre.
Roman Reigns is out to talk again, but this week, his hair is in a man-bun. Probably the only really notable contibution from Reigns here, who got absolutely schooled by Samoa Joe on the mic during this segment. Joe interrupted Reigns and hyped their match for Backlash. Joe teased getting in the ring with Reigns but then thought better of it and walked off. Joe was excellent here, while Reigns just ended up looking a bit of a fool.
Absolution come out and Mandy Rose has a match with Natalya. The match was fairly dull and Natalya picked up the victory with a Sharpshooter. Deville and Rose beat down Natalya after the match, and Rousey runs down to make the save (Grade: D). It looks like they could go with Rousey feuding with Absolution for the next few weeks, but logic would suggest that Paige would want Rose and Deville over on SmackDown.
The Bar are out next for a match with Breezango. The two teams have a fun match, and Breezango pick up the surprise victory with a roll-up. While I get that they want to make the new guys look good, why do it at the expense of The Bar, who have a title match in just over a week's time? This just reminded me of when Titus Worldwide kept beating them. That being said, I do love Breezango, and hopefully, the two men can get treated a bit better on Monday nights. (Grade: C) 
Elias is backstage with Renee. He says he is not going to perform for such a small town tonight. Renee stops him from playing for her. I suspect we may see Elias appear tomorrow night on SmackDown.
We get told that Baron Corbin, Mike Kannelis, Chad Gable, Mojo Rawley, Zack Ryder, and basically the whole Smackdown roster outside of Bryan, Orton, AJ, and Shinsuke has now moved to Raw.
EOD just hit Monday night #Raw pic.twitter.com/qLb1MlcsVl

— Baron Corbin (@BaronCorbinWWE) April 17, 2018
The main event is a 10 man tag team match. First, we have The Miztourage and Kami and their opponents are Finn Balor, Seth Rollins, Lashley, Braun Strowman and….. Bobby Roode. Roode is revealed to be the final swap of the night, which literally leaves no-one left on SmackDown. Roode is the least over member of this team, and hopefully, he gets booked much better on Raw. Though, he will pretty much be feuding with the same goes he was with on SmackDown because everyone has moved with him. This was a fun main-event, and there was plenty of good stuff going on. Braun and The Miz are always fun to watch together, and Lashley looked solid in his in-ring return for the company.
The Miztourage turning on The Miz at the end was a bit of a shame, I just don't think it was needed.Hopefully, these two can find themselves a new heel to latch on to in the coming weeks. The faces picked up the win when Braun hit the running slam on The Miz.  (Rating: C+)
Verdict: Well, that was interesting. The whole of SmackDown's mid and lower card has migrated to Raw, so it will be interesting to see who goes the other way tomorrow night. It was fun watching the new faces mix it up, and the show featured some enjoyable segments. The US title swap was a great way to open the show, and I'm pretty excited about what is going to happen on SmackDown tonight now.
Show Grade: B-
Liam Hoofe