Liam Hoofe reviews this week's Raw…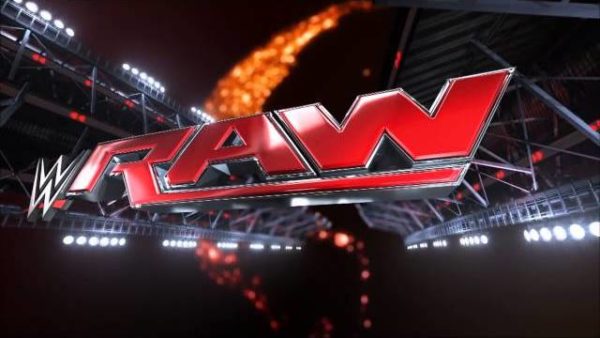 Brock Lesnar and Paul Heyman are out to open the show after a 10 bell tribute to the great Bruno Sammartino. Lesnar hops about and smiles while Heyman does all the hard work, as per. Heyman cuts an excellent promo about Lesnar's new contract, and how Lesnar is going to destroy Reigns. This leads to The Big Dog himself making an appearance. Reigns come out to a mixed reaction. He gets in the ring and says that next week, he is coming home with The Universal Title before leaving the ring. This was a nice little hype builder to open the show. Reigns' time on the mic was kept to a minimum which was smart, and it was a wise move not to have Lesnar just destroy Reigns again before their match-up on Friday.
Elias is out for a concert but he is interrupted by Bobby Roode. The two men are scheduled for a match and things get underway. This match was given more time than I expected, going for a solid 12 minutes. It was perfectly fine, and a feud between the two men is a nice idea until one, if not both of them, can move up to challenge for the Intercontinental Title. Elias picked up the surprise victory, and the two men will no doubt continue their feud in the greatest rumble match. (Grade: C)
Matt and Bray are out next for a match with The Ascension. The Deleters of Worlds, as they are calling themselves, looked strong here and surprisingly, The Ascension were actually allowed to get some offense in on their opponents. Hopefully, the company will give them more time to show what they can on Raw, because it's easy to forget what a talented duo they are. Hardy and Wyatt pick up the win after a few minutes, but this was a fun match. (Grade: C) Hardy praising Viktor for a cartwheel mid-match was particularly amusing.
That ASCENDING APE performed A Wheel of Cart within a BATTLE on #RAW..

It was *not being sarcastic* absolutely WONDERFUL!

Deserving of A #WOKEN O! https://t.co/2AOmOX7CQ2

— #WOKEN Matt Hardy (@MATTHARDYBRAND) April 24, 2018
Sami Zayn and Kevin Owens are out for 'The Sami and Kevin Show'. The duo are out to express their disgust at The Miz being moved to Smackdown. They mock Kurt Angle which leads to the GM coming out. Zayn and Owens rip into Angle, and Zayn makes a great joke about Jason Jordan being Angle's son. Angle responds by putting them in a tag match with Braun and Bobby Lashley later in the night. This was a really fun segment, and it looks as though Sami and Kevin's modus operandi is feuding with authority figures. Could this lead to a match with Angle later down the line? It certainly looks like that is what is being teased.
The Miztourage are backstage trying to convince Seth Rollins to be their new leader. He responds with a firm no.
Titus Worldwide are out next for a match with the new team of Dolph Ziggler and Drew McIntyre. Ziggler and McIntyre look great together, and they make very quick work of their opponents. The finish combination of the zig-zag and the claymore is a beauty to watch, and if handled correctly, these two men could be great together. While I'm still not sure Drew really needs this partnership, it could work out well for him in the long haul, and he looked great last night. The two men cut a very quick promo after the match, which was also solid.
Chad Gable is backstage talking with Kurt Angle about his new home when Jinder Mahal walks in. Jinder runs down Gable and Angle makes a match between the two of them.
After the break, Jinder is out for the match with Gable. The two men put on a solid match, with Gable looking particularly impressive. Jinder has now had two better matches on Raw than he had in the last year on Smackdown. Gable is an excellent athlete, and hopefully, he can find his way into the Intercontinental Title picture in the coming months. Gable also picked up the surprise victory here, which was great. Having Jinder lose a few days before his title shot is a bit of an odd move, but I'm not too fussed about it. (Grade: C+)
We see a brief video from Samoa Joe, who hypes up his match with Roman Reigns at Backlash in a few weeks.
Finn Balor is backstage and Axel and Dallas try to 'too sweet' him. Balor lowers their hands and walks off.  Dallas and Axel are good fun, and I hope they can survive without The Miz on Raw.
Sami and Kevin are out next for their match against Lashley and Braun. This was a really fun encounter, one which made Braun and Lashley look great, and also one that played into the strength of Sami and Kevin's characters. The majority of the match saw Sami and Kevin trying to avoid Braun and work down Lashley. Of course, once The Monster Among Men made his way into the ring, he absolutely destroyed his opponents. Seeing Braun mow people down on the outside of the ring is always fun, and the closing sequence, which saw both men annihilate Sami Zayn was a fitting end to the bout. (Grade: C+)
No Way Jose is out next. Baron Corbin's music hits and The Lone Wolf hits the stage. Corbin says that Jose isn't worth his time and leaves. Jose then dances back up to the top of the entrance ramp, only to get attacked from behind by Corbin. Looks like this is going to be a new feud. Rumours have been circulating that Corbin is in line for a push on Raw, so expect him to make quick work of Jose here.
Seth Rollins and Finn Balor Vs Dallas and Axel is next. This was a fun little storyline running through the night, and this was a fun match to conclude it. Balor and Rollins have been great as of late, and I hope that after the Rumble and Backlash, the two men can move forward into a proper one-on-one feud. The faces picked up the fairly quick win but Dallas and Axel weren't booked to look too weak here. (Grade: C)
The ten women main event is next- Sasha Banks, Bayley, Natalya, Ember Moon and Nia Jax Vs The Riott Squad, Mickie James and Alexa Bliss. Bayley ignores Sasha on the entrance ramp to continue to build tension in their feud just before the match begins. The match itself was a solid slice of action, with Ember Moon and Nia Jax, in particular, looking very strong here. The match was given a solid 15-minute slot on the show and most of the women were given time to do their thing. The bout ended in a DQ though, when Mickie and Alexa attacked Natalya on the outside, leading to Rousey running to the ring and taking out Mickie to defend her friend. (Grade: C) This sets up the Mickie and Rousey matches on the European tour, and will likely lead to a Natalya/Rousey program over the summer. Feeding these two veterans to Rousey is a nice way to get her started in the business, providing her with plenty of momentum before she begins to pursue a title towards the end of the year.
Verdict: While there was nothing particularly special on the show, last night's Raw was fairly entertaining. There's a lot of new faces on Raw, and the writing staff will have to figure out where they all fit in. The opening segment was solid, and Sami and Kevin were excellent both on the mic and in the ring.  Next stop: Saudi Arabia.
Liam Hoofe