Liam Hoofe reviews this week's episode of Monday Night Raw…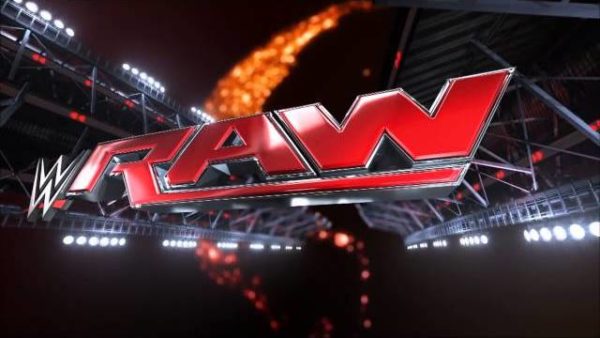 This week's Raw kicked off with a press conference type segment involving Triple H, Stephanie McMahon, Kurt Angle and Ronda Rousey, with Jonathan Coachman as the host. The two teams sat opposite each other while Coach asked them questions from Twitter users. Stephanie and Triple H spewed their usual shtick about Rousey making a bad decision, while Stephanie played up the fact that they were both her employees and how they would live to regret their decision to fight them. Rousey said she was going to break Stephanie's arm, while Kurt just kept repeating that Rousey was going to make them tap out. This was fine. Stephanie did a good job here, while Rousey is slowly getting better. Angle was oddly awkward throughout the whole thing and Trips didn't really do a great deal. After the Q and A, the two teams posed for a photo, which of course, led to the heels blindsiding Rousey and Kurt, and the segment finished with Stephanie putting Rousey through a table. On the whole, this was a nice way to open the show and a good bit of final build for the match.
Bayley is out next for a match with Sonya Deville. The match was fine, and really just served as an extra bit of build for the Women's Battle Royal (that trophy looks terrible). Bayley picked up the roll-up victory which led to Absolution attacking her after the match. Sasha ran down and fought them off before brawling with Bayley herself. It's a shame that these two women couldn't have been given a one on one encounter at Mania. A match between the two would no doubt be excellent. (Grade:C)
The Miz is out on commentary next for a match between Seth Rollins and Finn Balor. These two men have great chemistry in the ring together and they proved it again last night with the best match on the show. The two men had some excellent exchanges, and the crowd were red hot for this one. The Miz, as always, was excellent on commentary and this match did a great job of getting me excited for their Mania showdown. Rollins picked up the win with the curb stomp after a great back and forth. Balor looked strong despite his defeat though, this was an excellent performance from both men. (Grade: A-)
The Bar are out next to address their match with Braun Strowman. They say they don't care who Braun's partner is and say that they will win because they are a real team. Braun's music hits and he comes out to the stage. He says it's time he introduced his partner, and he walks to the back. Out comes 'Brains' which is just Braun Strowman dressed in a white coat and some glasses. 'Brains' makes his way to the ring and has a scrap with the two men. After a back and forth, he is left standing tall. This was a fun segment, and the match on Sunday should be fun. I'm glad they're leaving Braun's partner as a surprise. Who will it be? I'm going with either Alexa or Elias.
Matt Hardy is out for a match with Goldust next. This match existed solely to push the Andre the Giant Memorial Battle Royal. Hardy won in an instantly forgettable encounter, before hugging the trophy after the match. (Grade: E)
EXCLUSIVE: TO PROCURE, PROCURE, PROCURE the HUMONGOUS WONDER NUMBER EIGHT trophy is just step one in WOKEN @MATTHARDYBRAND's DESTINY! #RAW pic.twitter.com/qjk6USFRba

— WWE (@WWE) April 3, 2018
In the most anticipated segment of the night, John Cena comes out to see if The Undertaker is going to accept his challenge. Cena talks about being at Mania as a fan, and how Taker's absence means a definite no. Cena puts over Elias and AJ Styles, and how he can't wait to see Mania with all of the fans. He mentions Nikki back home and tries one last time to get The Deadman to come out to no avail. Cena leaves the ring as the segment finishes. This match is clearly going to happen, and it's nice that the company aren't reliant on Cena selling the event. I'm guessing they're holding off so they can surprise us all when Biker Taker comes out at Mania. Cena was great here, and while it is an odd decision to not have Taker come out, I'm cool with it providing the match actually happens, which it definitely will.
Will The #Undertaker in fact return to challenge @JohnCena in a dream match this Sunday at #WrestleMania? https://t.co/De73btKu7C

— WWE WrestleMania (@WrestleMania) April 3, 2018
Elias and Heath Slater have a super quick match to fill some time. Elias says he is going to give a big performance at WrestleMania.
An interview with Nia Jax is played. Jax talks about how she is going to destroy Alexa at WrestleMania, and builds some hype for their encounter. This was what it needed to be. I suspect Nia may get a very quick victory over Alexa on Sunday, leading to a Carmella cash in. I'm of the thinking that Carmella is going to take the Raw belt over to Smackdown, and Asuka takes the Smackdown belt over to Raw. Largely because the WWE has yet to confirm Asuka as a Smackdown superstar.
Talking of Asuka, she's up next in a tag match with Dana Brooke against Mickie and Alexa. Not sure why Dana Brooke was chosen to be Asuka's tag partner, but whatever. This match went a little longer than it should have done, and Asuka was kept out of the ring for quite a long time. When she did get in though, she made fairly quick work of it and made Mickie James tap. This was a good way to give Asuka another victory before Mania, but it felt kinda pointless. (Grade: D) Alexa and Mickie attacked Dana after the match, but Nia ran down to make the save.
From far and wide, lightyears away, here comes The #EmpressOfTomorrow!#RAW @WWEAsuka pic.twitter.com/aSU5uqoYvC

— WWE (@WWE) April 3, 2018
Brock Lesnar and Paul Heyman are out for the night's final segment next. A bunch of tag teams guard the entrance ramp to keep Reigns and Lesnar apart. Heyman starts talking and says that if Reigns wins on Sunday, he and Lesnar will be leaving Monday Night Raw. Heyman says he respects Roman, but on Sunday, Brock will destroy him. He continues in this vein for a few minutes before Reigns comes out. Reigns asks why everyone is protecting a part-time talent, and the teams allow Reigns to enter the ring. The two men go at it straight away. Reigns takes Lesnar downs with several Superman punches and poses with the title. Lesnar, though, gets back on his feet and hits an F5 on Reigns before standing with his belt to close the show. This was a so-so segment. The match has much better build than last time, but it doesn't feel like the biggest match on the card, far from it. I'm sure the two men will deliver on Sunday night though, and at least they've tried something slightly different with the build this time.
Verdict: As a go home show, this was nothing special, especially not for WrestleMania, but it wasn't a bad episode of Monday Night Raw by any stretch. The show sagged a little after the Cena segment, and the final 45 minutes or so were a bit of a drag. The closing segment was fine, but lacked the punch that fans wanted for the final segment before Mania. Balor and Rollins were exceptional though, and the show did manage to cover plenty of ground heading into Sunday's big event.
Liam Hoofe