According to Deadline, Benedict Cumberbatch will follow up his current Patrick Melrose series with another return to the small screen, signing on to star in Brexit, a political drama at Channel 4.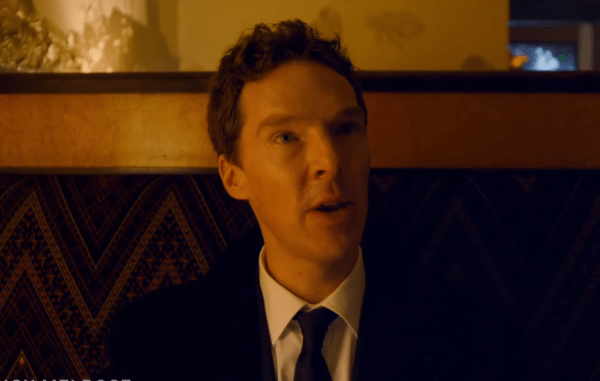 The site reports that Brexit will see Cumberbatch as Dominic Cummings, the leading strategist and Campaign Director of Vote Leave, with the one-off drama unpacking the anatomy of the historic, high-stakes campaign to win the hearts and minds of the British people during 2016's EU Referendum.
"I am particularly pleased to commission James Graham's hard-hitting and compulsive drama on how the Brexit vote was won with Benedict Cumberbatch in a new role," said Channel 4's Ian Katz. "It will be broadcast just ahead of our formal [exit] from the EU in March, assuming that we actually get around to leaving."
"I'm so excited – not to mention a little nervous – to have this chance to try and get under the skin of what happened during that historic vote," added Graham. "I hope by going behind-the-scenes of the campaign, we're able to interrogate the consequences of what happened during these 8 weeks that have changed the country forever."
"James' whip smart, funny and insightful writing is a breath of fresh air," said Beth Willis, head of drama at Channel 4. "We are so thrilled that he and the genius that is Benedict Cumberbatch feel Channel 4 is the right home for it – Brexit is exactly the kind of explosive and illuminating drama we want to have on the channel."
SEE ALSO: Benedict Cumberbatch calls Martin Freeman's Sherlock fan criticism "pathetic"
Cumberbatch can currently be seen in cinemas reprising his role as Doctor Strange in Marvel's Avengers: Infinity War, and also recently signed on for the lead in Ironbark, the new film from director Dominic Cooke (On Chesil Beach).