Ahead of its arrival on DirecTV in just weeks, Saban Films has released a new trailer and batch of images for director Alexandre Moors' upcoming Iraq War drama The Yellow Birds which stars Jennifer Aniston, Alden Ehrenreich, Tye Sheridan, Toni Collette, Jason Patric, and Jack Huston; take a look here…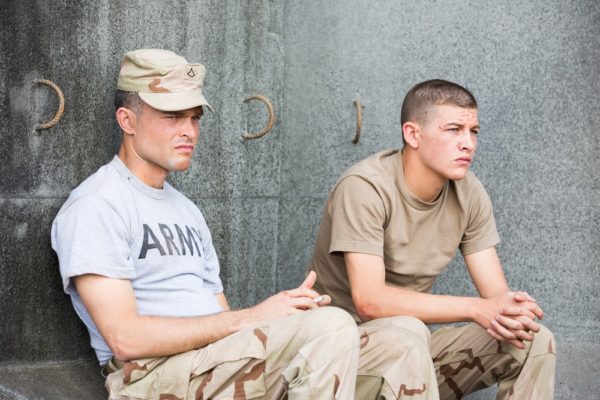 Against the explosive backdrop of the Iraq War, young soldiers Brandon Bartle (Alden Ehrenreich) and Daniel Murphy (Tye Sheridan) forge a deep bond of friendship. When tragedy strikes the platoon, one soldier must return home to face the hard truth behind the incident, and help a grieving mother (Jennifer Aniston) find peace. With a compelling mix of battle action and poignant drama, The Yellow Birds is an unforgettable movie whose power resonates long after the final frame.
The Yellow Birds arrives on direcTV on May 17th and is set for a theatrical release on June 15th.