Fox has released a batch of promo images for the season 4 finale of Gotham, entitled 'No Man's Land' along with a trailer which focuses on Cameron Monaghan's Jeremiah; check them out here…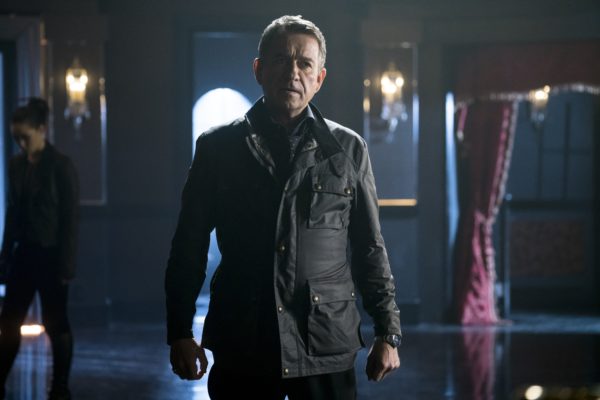 THERE WILL BE LIGHT ON THE ALL-NEW SEASON FINALE OF "GOTHAM" THURSDAY, MAY 17, ON FOX
Jeremiah warns a skeptical Gordon of more destruction coming Gotham's way, and Gordon is forced to make a potentially devastating decision. Meanwhile, Barbara rallies together a team to secure her position, as alliances in the underworld shift and prove no one can be trusted. Then, Bruce is forced to come to terms with the future in the all-new "A Dark Knight: No Man's Land" season finale episode of GOTHAM airing Thursday, May 17 (8:00-9:00 PM ET/PT) on FOX.
SEE ALSO: Follow all of our Gotham coverage here
Gotham season 4 airs on Thursdays on Fox.
Photo Credit: Fox