Liam Hoofe reviews this week's episode of SmackDown Live…
Raw Recap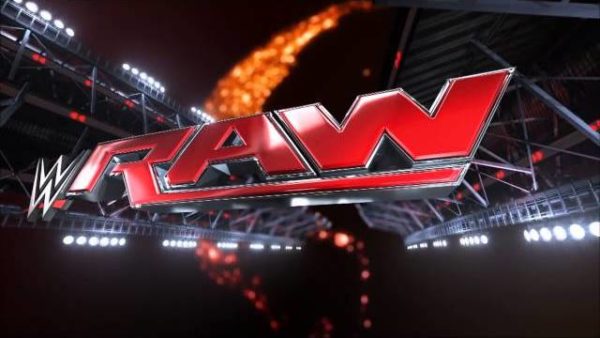 First things first, I didn't get a chance to review yesterday's Raw because I was on holiday, but here are some quick thoughts:
Jinder Mahal Vs Roman Reigns- meh. No-one wants to see this match, or this feud, which means the WWE will likely have it run for a few months.
Kevin Owens was excellent. His opening match with Seth Rollins was easily the best thing on the show, and the main event was really good fun.
The rest of the night's matches were very average. Two triple threat matches, which basically used the same formula reeked of lazy booking.
The 'B-Team' were mildly amusing, let's see if they go anywhere after they beat Breezango. (Spoiler: probably not)
Overall, Raw was incredibly average last night, which was a shame considering the company normally put on something special in the UK.
SmackDown Review
Daniel Bryan is out in the ring to open the show. The crowd are red hot for him as Renee Young arrives to interview him. She asks him about his defeat to Rusev last week, and he says that he doesn't' like losing, in fact, he doesn't want to lose again and he wants to go on to win the WWE championship. The crowd pop hard for that. Big Cass' music then hits and he makes his way down to the ring. Cass runs his mouth and says that Bryan is a loser who should have stayed retired. Bryan then attacks Cass as he gets into the ring. He proceeds to target Cass' knee and locks him in a heel lock as security tries to drag Bryan away, Cass then taps out, again.  This was a fun opening segment, and it got the crowd hot for the night. Bryan looked great here, and Cass played his role well. Bryan beating down Cass and making him look like his bitch is probably related to the rumoured backstage heat on Cass.
The Miz is out on commentary next as The New Day face The Bar, with the winning team getting to choose a member to enter Money in the Bank. As you'd expect from these two teams, this was a really solid back and forth match, and both teams got plenty of time to look good. Big E, in particular, who is rumoured for a singles push in the coming months, looked great here, and he got in most of the matches big moments, including a spear through the ropes on Sheamus right at the very end. With Sheamus outside, Xavier Woods hit an impressive top rope elbow drop to pick up the win over Cesaro. (Match Rating: *** 1/2) The New Day can now choose a man to enter the MITB match, and if the odds are anything to go by, it will definitely be Big E.
Family is for the weak.
Joy is a disease.

The #BludgeonBrothers are waiting… #SDLive pic.twitter.com/tlTguN0c9m

— WWE (@WWE) May 16, 2018
We see a backstage video with The Bludgeon Brothers. They say they are looking for someone to come and play. My money is on Sanity. These promos have been suitably creepy over the last few weeks, and are keeping the team relevant without them having to squash everybody.
.@RealPaigeWWE might have some BEXplaining to do… because @WWE_MandyRose & @SonyaDevilleWWE will BOTH face @BeckyLynchWWE in a #TripleThreat #MITB Qualifying Match TONIGHT on #SDLive! pic.twitter.com/gCpepSyA0t

— WWE (@WWE) May 16, 2018
Paige is on the phone backstage when her former Absolution team-mates come and interrupt her. Paige puts them in a triple threat qualifying match with Becky Lynch, which means we will yet again get another triple threat match where the heels miscommunicate tonight.
Andrade 'Cien' Almas finally makes his debut, coming out and destroying a jobber inside 2 minutes. Almas looked impressive here, though, I would have liked to have seen him make his debut against a decent opponent. Vega cuts a promo after the match expressing her disgust at the level of competition Almas was given, and she puts the locker room on alert. Vega is always great on the mic, and these two will make an excellent addition to SmackDown.
Are @RusevBUL & @LanaWWE poised to become the first-ever Mr. & Mrs. Money in the Bank…ON #RusevDay?! #SDLive #MITB pic.twitter.com/NZg4UUUR0t

— WWE (@WWE) May 16, 2018
Rusev Day are backstage talking about Rusev's victory against Daniel Bryan last week. Just as English is about to do his 'Rusev Day' chant, Lana arrives in a Rusev Day shirt to a big pop. She announces that she is facing Billie Kay in a qualifying match next week and that Rusev and Lana will be the first ever Mr and Mrs Money in the Bank. Looks like Lana is now a part of the Rusev Day team, which is never a bad thing.
Mellabration time! Carmella has a suitably ridiculous entrance and makes her way down to the ring. She has her title resting on a leopard print pillow, which is great. She does her usual annoying promo and the crowd boo her until Paige makes her way down to the ring. Paige announces that Carmella will be facing Asuka at Money in the Bank, and the Empress of Tomorrow hits the ring. Carmella runs away in fear. This was a fun segment, and I'm totally cool with Asuka facing Carmella, providing Asuka wins, of course. Carmella has been good fun as champion, but having her defeat Asuka seems a little silly.
Next up is Becky Lynch Vs Mandy Rose and Sonya Deville. This match was fine, but as expected, they just repeated the two heels miscommunicating formula we saw twice on Raw this week, leading to Becky Lynch locking in the disarmer on Mandy Rose and forcing her to tap. (Match Rating: ** 1/4) Becky getting the win for Money in the Bank is nice, even though she has little chance of winning it.
Main Event time, and it's Shinsuke Nakamura Vs AJ Styles, with the winner getting to choose the stipulation at Money in the Bank. It's a bit crazy how much hype there was surrounding these two facing each other at Mania, and now the company are giving away their matches for free on an episode of SmackDown. The two men put on an excellent main event though, and this was probably their best encounter yet. Shinsuke really sold his character well, and the faked low-blow spot was well executed, leading to the finish. Of course, Shinsuke picked up the victory, which is a nice way of giving him some momentum back in the feud. His choice of stipulation will be interesting, a Last Man Standing match maybe? (Match Rating: *** 3/4) Shinsuke will probably pick up the win at Money in the Bank now, and the two will clash once more at Extreme Rules before they both move on to new programs for SummerSlam. This was a good way to close the show.
Overall, this was a solid episode of SmackDown, and it was better than this week's Raw. The main event, and the tag team matches were great, while the opening segment and the Mellabration were both really fun segments. Good stuff all around.
Liam Hoofe
Photo credits: WWE