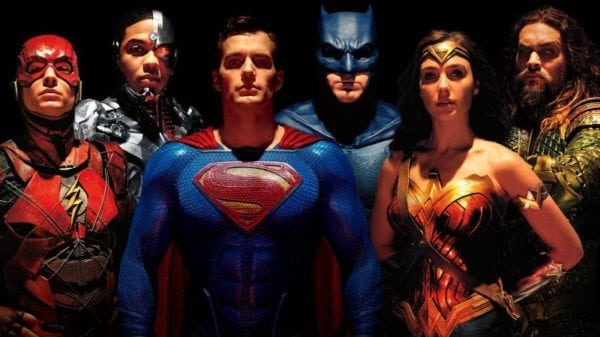 While the DC Extended Universe has managed to pull in some respectable numbers at the box office, it's clear that Warner Bros.' approach to its shared superhero world hasn't quite managed to connect with audiences in the same manner as its rival over at Marvel Studios.
In the wake of the disappointing reception to Justice League, Warner Bros. and DC Films have implemented a number of changes behind the scenes as they reassess their approach to the DCEU, with a big announcement about the future of the franchise expected at Comic-Con next month.
In the meantime, filmmaker and podcaster Kevin Smith has been chatting to screenwriters Christopher Markus and Stephen McFeely on his Fatman on Batman podcast, and – given that they know a thing or two about successful superhero movies, having penned all three Captain America films alongside Avengers: Infinity War and its upcoming sequel – Smith asked the duo how they would go about "fixing" the DCEU.
"I would look at what Marvel did out of necessity, in that they didn't have their A-list characters," said Markus. "They didn't have Spider-Man. They didn't have the X-Men. They went down a line and found, I mean, he's pretty fucking famous, he's Iron Man, but he wasn't there, and they made a really good movie out of it."
"I might put Batman and Superman and everybody else, I mean Wonder Woman is doing fine, aside for a second," he  continued. "Go through the vast world and go, 'That guy,' or 'That girl,' and go, 'Let's just make a really good movie, and not a universe, and see what happens.' There's a lot of spaghetti being thrown at the wall."
For what it is worth, Warner Bros. does seem to be exploring its roster of DC characters, with Aquaman and Shazam incoming, and the likes of Birds of Prey, Justice League Dark, Booster Gold, Black Adam, Nightwing, New Gods, Deathstroke and Lobo all said to be in development.
However, as Markus states, it definitely feels like Warner Bros. is throwing as much at the wall as possible, and one has to wonder how many of those projects will actually see the light of day…
SEE ALSO: Aquaman will set the DCEU "on the right path" says Warner Bros. chief
SEE ALSO: Warner Bros. boss says that "good movies work better" regarding why the DCEU hasn't quite performed
How would you like to see Warner Bros. proceeding with the DCEU? Let us know in the comments below…
Via CBM