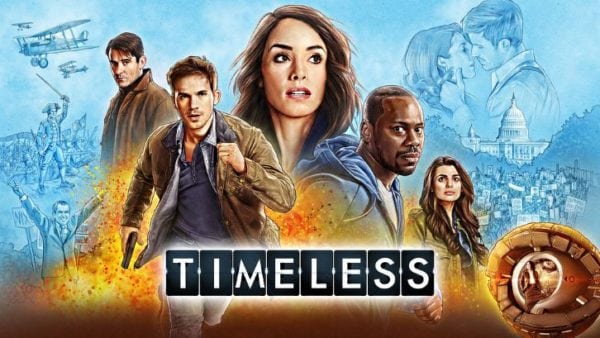 It's not exactly a revival, but fans of Timeless can take some solace from the fact that they are going to receive proper closure, with NBC announcing that it has ordered a two-part finale for the cancelled time-travel series.
"While we wish we could've made another dozen seasons of Timeless, this is the next best thing," said creators and executive producers Shawn Ryan and Eric Kripke. "We're thrilled to take the Lifeboat out for one last spin and bring closure to our story. The studio, network, cast and crew are all doing this for one reason only: the fans. Because they deserve it. Because the fans made this happen and we thank them for their passion, support and helicopters. So? You guys want to get Rufus back or what?"
Timeless was cancelled by NBC back in June after two seasons, with the season finale ending on a cliffhanger. The network had previously cancelled the show after its first season, but had a change of heart and decided to reverse its decision.
Sony TV has recently attempted to find a new home for a third season of the show, but those efforts have proven unsuccessful. As yet, there's no word on an exact premiere date for the two part finale but Deadline is reporting that it will air during the holidays.
>