Back in April of last year, Arnold Schwarzenegger revealed that he'd turned down the opportunity to reprise his role as Dutch from the 1987 action classic Predator in the new reboot/sequel from director Shane Black, with Arnie stating that he was unhappy with the size of the role he was offered.
Now, with The Predator opening in cinemas around the world, Black has told Digital Spy that he completely understands Schwarzenegger's decision, and hopes that the door is still open for him to appear should the new film get a sequel.
"Understandably – and believe me, I completely get it – he said, 'Look, that's kind of a small part, and I don't really think I want to do that. I'm off to do Terminator with Jim Cameron, basically. Or for Jim Cameron'," said Black. "So I totally got it, you know? If I was Schwarzenegger, I'd want to be one of the stars of a film, or nothing. If there's another movie, there's no reason why he couldn't be either in it, or the star of it, or whatever someone decides at a future date."
Would you have liked to have seen Arnold back as Dutch for an appearance in The Predator? Could he still lead a new instalment of the franchise? Let us know your thoughts in the comments below…
SEE ALSO: Read our review of The Predator here
SEE ALSO: Exclusive Interview – Boyd Holbrook on The Predator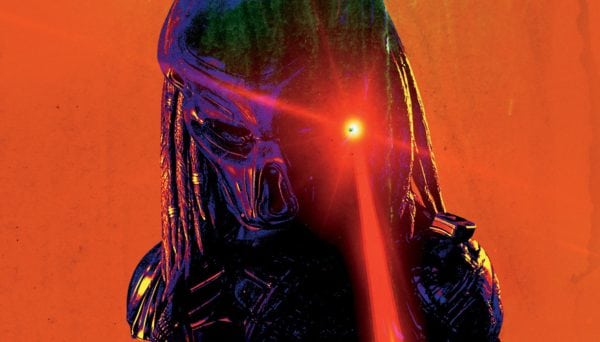 From the outer reaches of space to the small-town streets of suburbia, the hunt comes home in Shane Black's explosive reinvention of the Predator series. Now, the universe's most lethal hunters are stronger, smarter and deadlier than ever before, having genetically upgraded themselves with DNA from other species. When a young boy accidentally triggers their return to Earth, only a ragtag crew of ex-soldiers and a disgruntled science teacher can prevent the end of the human race.
The Predator features a cast that includes Boyd Holbrook (Logan), Trevante Rhodes (Moonlight), Thomas Jane (The Punisher), Augusto Aguilera (The Fifth Man), Jacob Tremblay (Room) Sterling K. Brown (This is Us, The People v. O.J. Simpson), Keegan-Michael Key (Key & Peele), Olivia Munn (X-Men: Apocalypse), Alfie Allen (Game of Thrones), Yvonne Strahovski (Chuck) and Jake Busey (From Dusk Till Dawn: The Series).