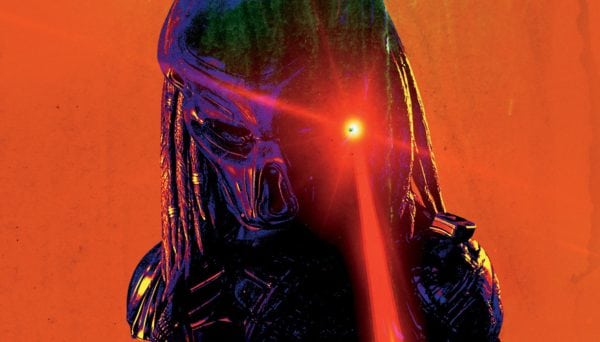 20th Century Fox's hopes of reviving its Predator franchise have hit a bit of a snag, with the Shane Black-directed reboot/sequel The Predator opening soft at the global box office with a worldwide haul of just $55 million.
In North America, the $88 million-budgeted film grossed $24 million, placing it third in the franchise after Alien vs. Predator ($38.2 million) and Predators ($24.7 million), both of which had smaller price tags at $60 million and $40 million respectively.
Internationally, The Predator found itself taking a beating from The Nun, grossing $30.7 million from 72 markets compared to the Conjuring spinoff's $33.1 million from 62 markets.
Expectations are that The Predator will have been front-loaded at the box office, and with mixed reviews and word of mouth, it looks like Iron Man 3 is going to remain the only box office hit on Black's directing C.V. for the time being.
SEE ALSO: Read our review of The Predator here
SEE ALSO: Ranking The Entire Predator Franchise From Worst to Best
From the outer reaches of space to the small-town streets of suburbia, the hunt comes home in Shane Black's explosive reinvention of the Predator series. Now, the universe's most lethal hunters are stronger, smarter and deadlier than ever before, having genetically upgraded themselves with DNA from other species. When a young boy accidentally triggers their return to Earth, only a ragtag crew of ex-soldiers and a disgruntled science teacher can prevent the end of the human race.
The Predator features a cast that includes Boyd Holbrook (Logan), Trevante Rhodes (Moonlight), Thomas Jane (The Punisher), Augusto Aguilera (The Fifth Man), Jacob Tremblay (Room) Sterling K. Brown (This is Us, The People v. O.J. Simpson), Keegan-Michael Key (Key & Peele), Olivia Munn (X-Men: Apocalypse), Alfie Allen (Game of Thrones), Yvonne Strahovski (Chuck) and Jake Busey (From Dusk Till Dawn: The Series).