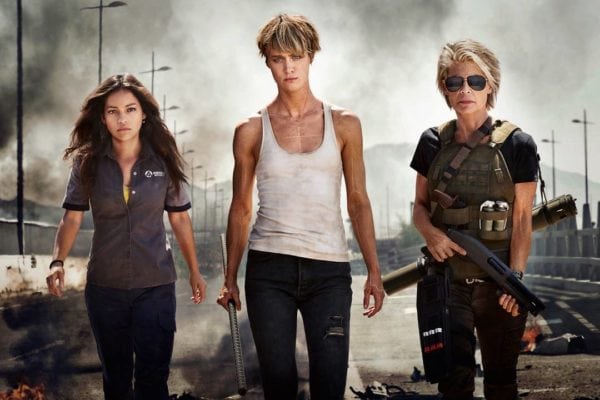 Last week it was announced that Warner Bros. and DC Films have pushed back the release of Wonder Woman 1984 some seven months to June 2020, and now comes word that its original November 1st 2019 date has been filled by the as-yet-untitled Terminator 6 and the Charlie's Angels reboot.
The new Terminator movie – a direct sequel to Terminator 2: Judgment Day – is being directed by Tim Miller (Deadpool) and sees Arnold Schwarzenegger (T-800) and Linda Hamilton (Sarah Connor) reprising their roles alongside new cast additions Mackenzie Davis (Blade Runner 2049), Natalia Reyes (Lady), Diego Boneta (Pretty Little Liars) and Gabriel Luna (Agents of S.H.I.E.L.D.). Original Terminator creator James Cameron is also on board as a producer.
The Charlie's Angels reboot meanwhile has Elizabeth Banks (Pitch Perfect 2) directing a cast that includes Banks, Kristen Stewart (Personal Shopper), Naomi Scott (Power Rangers), Ella Balinska (Midsomer Murders), Patrick Stewart (Logan) and Djimon Hounsou (Guardians of the Galaxy), Sam Claflin (Me Before You), Jonathan Tucker (Westworld) and Luis Gerardo Mendez (Murder Mystery).