Executive producer Simon Kinberg says that the X-Men spinoff The New Mutants could end up becoming rated R.
The X-Men-related The New Mutants seems to be in a bit of a nebulous state, with reshoots on the way but which still haven't happened yet. The film also seems to be quite in flux tonally.
Simon Kinberg, the executive producer for The New Mutants (and director of X-Men: Dark Phoenix) says that the film could actually become more adult and R-rated because of its horror genre. Speaking to Collider, Kinberg said:
"It's the kind of movie that could go R, or it could be a hard PG-13. As I was saying before in terms of subgenres or the genre, it is obviously teased as a horror film, and most horror films these days are R-rated, but it stars a very young cast, so we'll see. It really is what the movie wants to be. The studio is open to either rating… Traditionally, superhero movies are PG-13 other than Logan and the Deadpool movies, and generally, horror films are R-rated, so we'll see where this one falls. It is a very scary, edgy movie."
Fox, as Kinberg alluded to, has been known to allow their films to become R-rated in the past, and with the huge success of films like Logan and Deadpool, perhaps this could bode well for The New Mutants. Of course, a film's age rating doesn't equate to quality.
SEE ALSO: Anya Taylor-Joy discusses The New Mutants delay and extensive reshoots
How about you, would you like to see The New Mutants become R-rated?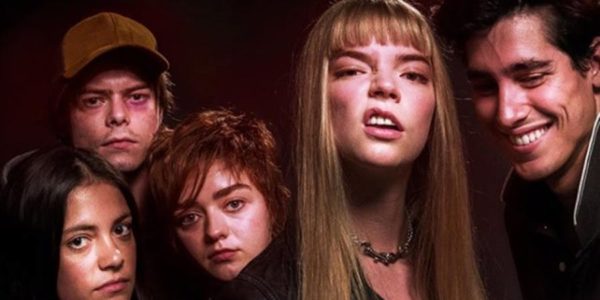 X-Men: The New Mutants is directed by Josh Boone (The Fault in Our Stars), and features a cast includes Maisie Williams (Game of Thrones) as Rahne Sinclair/Wolfsbane, Anya Taylor-Joy (The Witch) as Illyana Rasputin/Magik, Charlie Heaton (Stranger Things) as Sam Guthrie/Cannonball, Henry Zaga (13 Reasons Why) as Roberto da Costa/Sunspot, Blu Hunt (The Originals) as Danielle Moonstar/Mirage and Alice Braga (Queen of the South) as Dr. Cecilia Reyes. It is set for release on August 2nd 2019.