Starting on Tuesday, November 13th, audiences will be able to pick up a copy of 2018's Mark Wahlberg-led action-thriller Mile 22 on 4k, Blu-ray and DVD, as well as rent it at Redbox and on digital platforms; with the film's home video release date quickly approaching, Flickering Myth has an amazing Mile 22 merchandise bundle to give away to one lucky winner (please note: this giveaway is open to resident of the United States only).
For the promotion, Flickering Myth is teaming up with Universal Pictures Home Entertainment and PI-Nutrition to deliver these awesome prizes to our audience. PI-Nutrition (Performance Inspired Nutrition) is a fitness company co-founded by Wahlberg that aims to inspire people to "live a more active and healthy lifestyle" through its all natural, high-quality sports nutrition and protein supplements. The company also is dedicated to giving back through charitable contributions to the community.
The winner of the giveaway will receive the following:
1 Blu-ray of Mile 22
1 Mile 22 hat
1 Mile 22 sling bag
1 Mile 22 water bottle holder
1 PI-Nutrition Protein Bar
Flickering Myth also has an exclusive clip from the film's special features, a "Rapid Fire Questions" round with Wahlberg, where he chooses between 'James Bond or Jason Bourne,' 'Indiana Jones or Han Solo' and more…
James Silva and his CIA unit embark on a 22-mile gauntlet under deadly circumstances in Mile 22, arriving on Digital on October 30, 2018 and on Blu-rayTM Combo Pack, DVD and On Demand on November 13, 2018 from STXfilms and Universal Pictures Home Entertainment. From acclaimed director  Peter Berg (Lone Survivor, Deepwater Horizon) Mile 22 stars an outstanding cast including led by Mark Wahlberg (Deepwater Horizon) along with Lauren Cohan ("The Walking Dead"), Iko Uwais (The Raid), Ronda Rousey (Fast & Furious 7) and John Malkovich (Red).
The giveaway is open to US RESIDENTS ONLY; it will close on Sunday, November 18th. To enter, use one of the following methods…
a Rafflecopter giveaway
This giveaway is promoted by Universal Pictures Home Entertainment and PI-Nutrition. By entering you agree to the terms and conditions, which you can read here.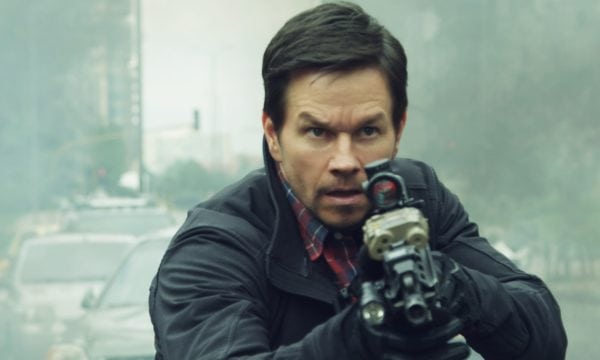 In a visceral modern thriller from the director of Lone Survivor, Mark Wahlberg plays James Silva, an operative of the CIA's most highly-prized and little-known unit. Aided by a top-secret tactical command team, Silva must transport an asset (Uwais) who has vital information to an airfield for extraction before the enemy closes in. "Loaded with edge-of-your-seat action" (Steve Weintraub,Collider), Mile 22 is the perfect film for fans of fast-paced combat cinema.
Deemed as "Mark Wahlberg's best action movie to date" (Jack Giroux, Film), Mile 22 is filled with non-stop action and intense stunts. The film on Blu-ray, DVD and Digital comes packed with exciting bonus features including a behind-the-scenes look at stunts with actor and stunt choreographer Iko Uwais, a special featurette on the fearless female actresses and more that take audiences deeper into the adrenaline-filled story. 
Mile 22 became available for purchase on digital services on October 30th, so you can also see it for yourself now, ahead of its home video release.