Allen Christian, Gerald James, and Lacey Day bring you a weekly podcast chronicling the ups and downs of comic-book-to-film adaptations from the very beginning. Every single one of them, as in-depth as each deserves.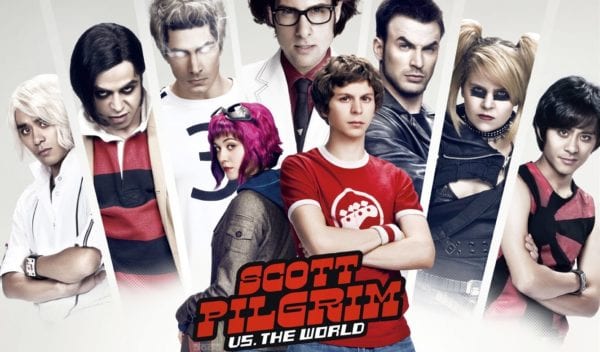 Allen, Lacey, and Gerald are joined by Alan Hardy to discuss the Edgar Wright cult classic, Scott Pilgrim vs. the World. Everyone discusses their year, and what they hope for in 2019. And once again, the Four-Color Film Championship is on the line in a rousing game of Hi-Lo Rotten Tomatoes!
Listen to "Episode #108 – Scott Pilgrim vs. the World (The New Year Special)" on Spreaker.
RSS: https://fourcolorfilm.libsyn.com/rss
Email: fourcolorfilm@gmail.com
Twitter: @fourcolorfilm
Facebook: facebook.com/fourcolorfilm
Website: fourcolorfilm.com
The Four-Color Film Podcast is part of the Flickering Myth Podcast Network.