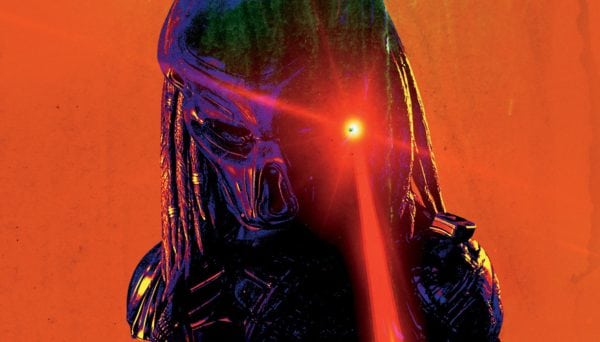 Shane Black's The Predator underwent a number of changes during its journey to the big screen, particularly with regards to the third act which was almost entirely reworked through reshoots ahead of the film's release this past September.
One of the original ideas for the movie would have seen the Upgrade Predator unleashing a number of hybrid-Predators from his ship, and now we've got a look at some unused concept art for several of said hybrids, which include a Predator-Human, a Predator-Monkey, and a Predator… Thing? You're guess is as good a smine.
Take a look at the Predator Hybrid concept art here, via DreadCentral…
SEE ALSO: Ranking The Entire Predator Franchise From Worst to Best
From the outer reaches of space to the small-town streets of suburbia, the hunt comes home in Shane Black's explosive reinvention of the Predator series. Now, the universe's most lethal hunters are stronger, smarter and deadlier than ever before, having genetically upgraded themselves with DNA from other species. When a young boy accidentally triggers their return to Earth, only a ragtag crew of ex-soldiers and a disgruntled science teacher can prevent the end of the human race.
The Predator features a cast that includes Boyd Holbrook (Logan), Trevante Rhodes (Moonlight), Thomas Jane (The Punisher), Augusto Aguilera (The Fifth Man), Jacob Tremblay (Room) Sterling K. Brown (This is Us, The People v. O.J. Simpson), Keegan-Michael Key (Key & Peele), Olivia Munn (X-Men: Apocalypse), Alfie Allen (Game of Thrones), Yvonne Strahovski (Chuck) and Jake Busey (From Dusk Till Dawn: The Series).