Liam Hoofe with his predictions for WWE TLC 2018…
WWE's final PPV of the year, TLC, is just a few short days away, and the company are clearly hoping to see 2018 out with a bang.
Normally considered a B-show (though, a very consistent one at that), this year's TLC event features a whopping 12 matches on its card, with 6 titles being defended and several long-running feuds coming to a head.
The card is a bit of a mixed bag, with several potential late of the match year contenders, and several other matches that could have just as easily taken place on any given edition of Raw and SmackDown.
With that in mind, let's take a look at Sunday's card, match by match, and predict the winners.
Buddy Murphy Vs Cedric Alexander
This match was added late in the day by 205 Live GM, Drake Maverick and despite the fact that it will probably be relegated to the pre-show, there is every chance these two guys could put on an early match of the night contender.
The two men stole the show at Super ShowDown, and Murphy was excellent in his match against Mustafa Ali at Survivor Series.
Murphy has had an excellent 2018, and he should top it off here with another big win against Cedric Alexander.
Prediction: Buddy Murphy retains
The Fabulous Truth Vs Mahalicia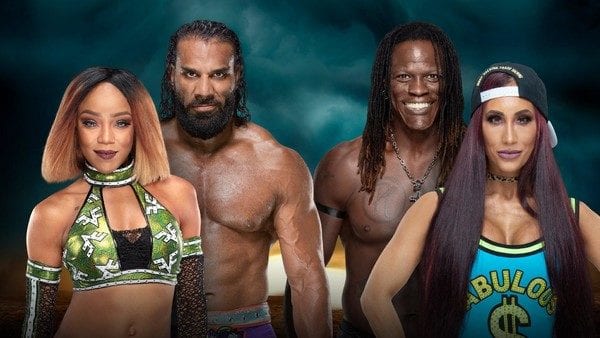 Does anyone really care about this match? The Mixed Match Challenge tournament has gone absolutely horrendously second time around, with a series of booking decisions and injuries making a bit of a farce of the whole thing.
Carmella and R-Truth winning makes the most sense though, and the two can entertain the crowd with a little dance break at the Royal Rumble.
Prediction: Fabulous Truth Wins
Natalya Vs Ruby Riott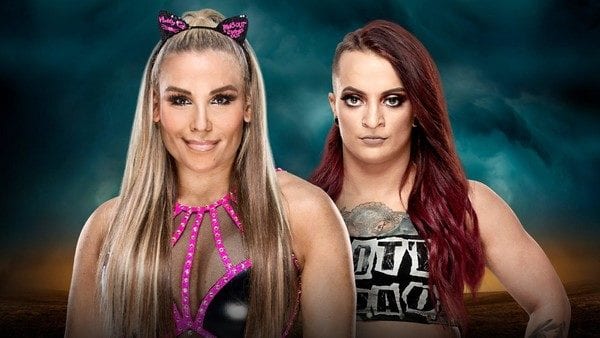 This feud has been quietly simmering away on Raw for the past few weeks, and it's nice to see these two women being given a chance to show us what they can do.
Ruby Riott winning here makes the most sense. The former NXT star has bags of potential but has spent the last few months being nothing more than a punching bag for Ronda Rousey. A win against Natalya will go some way to helping her get back on the right track.
Prediction: Ruby Riott Wins
Bobby Lashley Vs Elias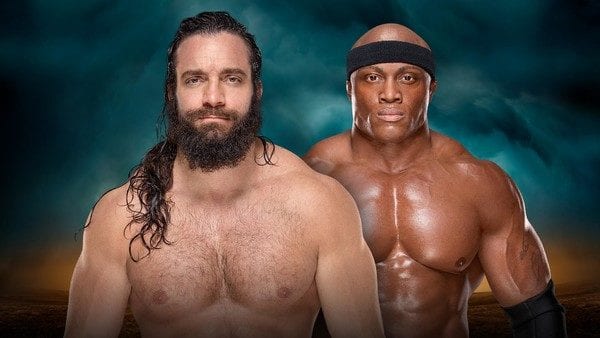 Elias's run as a face has thus far been fairly entertaining, and the former NXT star has all the makings to be a top guy in the WWE.
Lashley's return to the WWE has tanked miserably, and having him win on Sunday would just feel counter-productive.
Elias will claim his guitar, level Lashley with it, and pick up the big victory here.
Prediction: Elias Wins
The Bar Vs The New Day Vs The Usos
Like most of the SmackDown tag-team matches, this has the potential to be one of the matches of the night on Sunday. However, the WWE has had a tendency to rush these matches this year and there is no indication that that will change on Sunday.
Any of the three teams involved here could feasibly walk away with the gold on Sunday night, and you can never rule out the WWE slapping the belts on The New Day just to push them ever closer to those records.
I'm playing it safe here and giving this one to the reigning champs though, there is still plenty of interesting feuds they can have on SmackDown yet.
Prediction: The Bar Retain their titles
Randy Orton Vs Rey Mysterio
Randy Orton has been great since he turned heel this Summer, and while this match will likely just be a mid-card filler, these two men have had a fairly entertaining feud.
Given the way Nakamura has been booked, it would have made more sense for the US title to have been involved in this match-up. That being said, there is every chance the WWE will add a last minute Nakamura Vs Rusev match to the card.
Orton will pick up the victory here and continue to ride his momentum into WrestleMania.
Prediction: Randy Orton Wins
Click below to continue on to the second page…