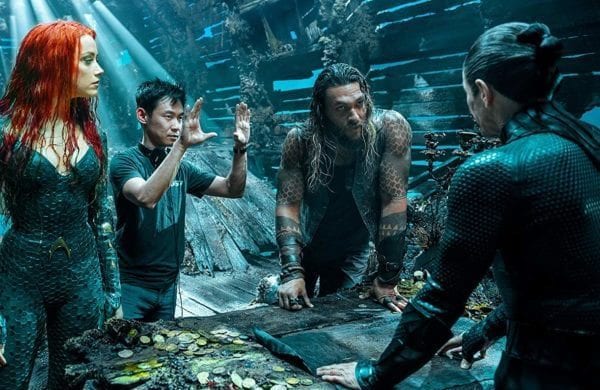 Warner Bros.' Aquaman swam past the $1 billion mark at the worldwide box office this past weekend, becoming the first DC Extended Universe release to reach the milestone, and the second-highest grossing DC movie of all time behind The Dark Knight Rises (a movie it should surpass in the coming weeks).
Marking the occasion, director James Wan took to social media to offer his thanks to everyone involved with the superhero blockbuster, as well as the fans who have made it such a smash-hit success.
SEE ALSO: Aquaman director addresses Justice League's Atlantis 'plot hole'
A few things to say…

Firstly, this movie wouldn't be what it is without the astonishing achievement of everyone involved, from the head of departments to every single crew member, who demanded upmost excellence in helping design and create this cinematic experience.

— James Wan (@creepypuppet) January 13, 2019
Secondly, I'll forever be indebted to Jason for turning Aquaman into one of the coolest, cinematic superheroes ever, and becoming the gold standard for this character for generations to come.

— James Wan (@creepypuppet) January 13, 2019
Huge THANK YOU to my amazing cast — Amber, Patrick (my rabbit foot), Nicole, Yahya, Willem, Temuera, Dolph, Ludi, Michael — for breathing life and wonder into our beloved characters.

— James Wan (@creepypuppet) January 13, 2019
Finally, but most importantly — massive LOVE and THANK YOU to the fans and audiences around the world. Humbled by the way you've embraced Aquaman, and how it has resonated on a global scale.

— James Wan (@creepypuppet) January 13, 2019
THANK YOU from the bottom of my heart to everyone who has supported this underdog. For making this non-mainstream character (and yes — with leading POC individuals in front and behind the camera!) connect on such a huge global scale. In the words of Aquaman himself, "MAHALO" 🙏

— James Wan (@creepypuppet) January 13, 2019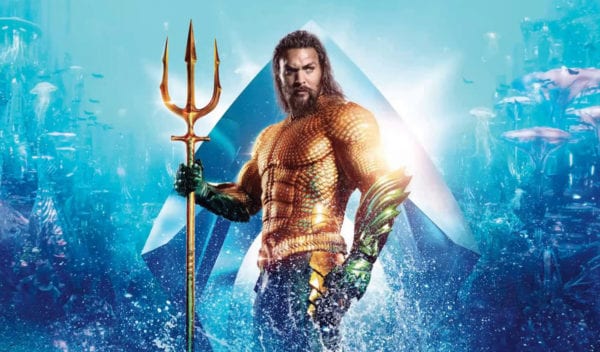 From Warner Bros. Pictures and director James Wan comes an action-packed adventure that spans the vast, visually breathtaking underwater world of the seven seas, "Aquaman", starring Jason Momoa in the title role. The film reveals the origin story of half-human, half-Atlantean Arthur Curry and takes him on the journey of his lifetime — one that will not only force him to face who he really is, but to discover if he is worthy of who he was born to be … a king."
Aquaman is directed by James Wan (The Conjuring) and stars Jason Momoa as the titular hero, reprising his role from Batman v Superman: Dawn of Justice and Justice League, along with Amber Heard as Mera, Patrick Wilson as Ocean Master, Willem Dafoe as Dr. Vulko, Yahya Abdul-Mateen II as Black Manta, Dolph Lundgren as King Nereus, Nicole Kidman as Atlanna, Temuera Morrison as Tom Curry, Ludi Lin as Murk, Michael Beach as Jesse Kane, Djimon Hounsou as the Fisherman King, Randall Park as Dr. Stephen Shin, Otis Dhanji as a young Arthur Curry, Julie Andrews as Karathen and Graham McTavish as King Atlan.