With a little over a week to go until Gotham season 5 returns for its penultimate episode, Fox has released a batch of promo images from 'They Did What?' which you can check out below along with a trailer for its final two episodes…
SEE ALSO: Promo for Gotham Season 5 Episode 11 – 'They Did What?'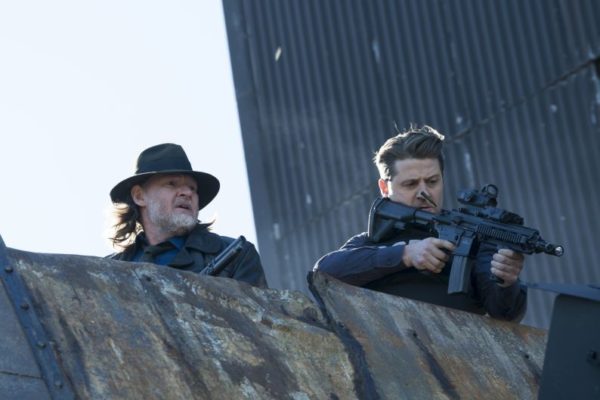 As Bane (guest star Shane West) enacts his final plan for Gotham's destruction, Gordon rallies his former enemies to save the city. Meanwhile, Nyssa al Ghul (guest star Jaime Murray) kidnaps Barbara's newborn daughter, with ambitions to raise her as her own. Then, Bruce's decision to leave Gotham points him to his destiny, while devastating Selina in the all-new "They Did What?" episode of GOTHAM airing Thursday, April 18 (8:00-9:00 PM ET/PT) on FOX.
SEE ALSO: Follow all of our Gotham coverage here
Gotham airs on Fox on Thursday nights.