Compulsion Games and Gearbox Publishing have announced the release of Lightbearer, the second DLC for We Happy Few.  The Lightbearer DLC includes a brand new story featuring Wellington Wells' very own rock star, Nick Lightbearer.  Meet Nick in the trailer below…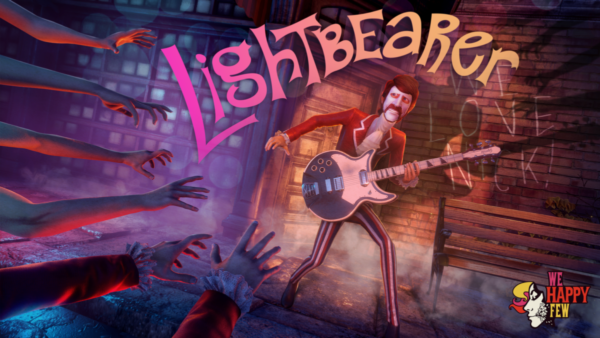 Nick Lightbearer is Wellington Wells' most beloved rock star, he's the heartthrob to the masses, idolised by legions of fans until a string of murders plagues a fan convention and all the signs pointing to Nick as the murderer.
This second DLC features:
Enjoy a brand new story filled with sex, drugs and rock n' roll, all wrapped up with its own Wellington Wells twist.
Adventure through 100% handcrafted new areas and levels during this Nick Lightbearer Fan Club Weekend.
Fend off the attentions of fans and paparazzi with Nick's Guitar or throw Golden Records.
Challenging puzzles that'll expand your mind in a trippy way.
No survival mechanics to distract from the music – life is busy enough as a star without having to take care of eating, sleeping and crafting items.
The Lightbearer DLC is available now as part of the We Happy Few Season Pass for £19.99/$19.99 or individually for £7.19/ $7.99.
We'd love to hear your thoughts on this latest DLC, so leave a comment below or send us a Tweet @FMyth_Gaming.