In this extract from The Flickering Myth Podcast, Allen Christian, Gerald James, EJ Moreo and Tori Brazier discuss their three most anticipated horrors of the fall – the Stephen King sequel It Chapter Two, Rob Zombie's 3 From Hell, and the Robert Pattinson and Willem Dafoe-starring The Lighthouse; check out the discussion in the video below, and let us know which horrors you're most looking forward to throughout the rest of 2019…
SEE ALSO: The Ten Most Successful Horror Movies Of All Time
It Chapter Two will see Bill Skarsgard reprising his role as Pennywise the Dancing Clown, while Jessica Chastain (Beverly), James McAvoy (Bill), Bill Hader (Richie), James Ransone (Eddie), Andy Bean (Stanley), Jay Ryan (Ben) and Isaiah Mustafa (Mike) star as the adult versions of The Losers' Club. Young It stars Jaeden Martell, Jeremy Ray Taylor, Sophia Lillis, Finn Wolfhard, Wyatt Oleff, Jack Dylan Grazer and Chosen Jacobs are also set to reprise their roles from the first movie in flashback sequences. It is set for release on September 6th 2019.
3 From Hell is set for release on September 16th, with Rob Zombie directing the returning Sheri Moon Zombie (Baby), Bill Moseley (Otis), Sid Haig (Captain Spaulding), Daniel Roebuck (Morris Green) and Danny Trejo (Rondo) alongside Jeff Daniel Philips (The Lords of Salem), Clint Howard (The Lords of Salem), Austin Stoker (Assault on Precinct 13), Dee Wallace (Cujo), David Ury (31), Dot-Marie Jones (American Horror Story) and Tom Papa (El Superbeasto).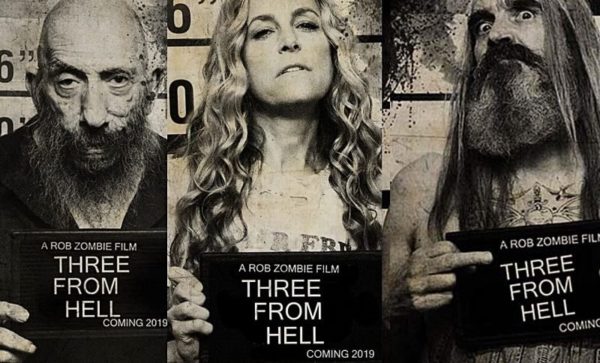 Directed by Robert Eggers (The Witch), The Lighthouse is set for release on October 18th and stars Robert Pattinson (High Life) and Willem Dafoe (Aquaman).