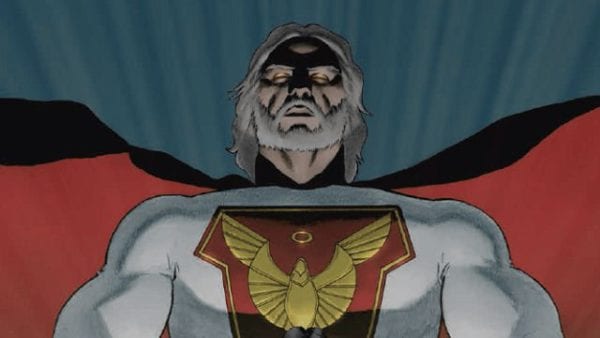 Netflix's adaptation of the Mark Millar and Franke Quitely superhero comic book Jupiter's Legacy is looking for a new showrunner, with Deadline revealing that Steven S. DeKnight (Pacific Rim: Uprising) has stepped down from the position due to creative differences.
According to the site, Jupiter's Legacy is around halfway through filming on its first eight-episode season, but there are no plans to put the production on hiatus, with Netflix planning a continuous production and smooth transition to a new showrunner. Once this is complete, the incoming creative team will review the existing footage any decide on any potential reshoots.
As well as showrunning, DeKnight wrote and directed the first episode of Jupiter's Legacy, which revolves around the world's first generation of superheroes, and their superpowered children who find themselves struggling to live up the reputations of their legendary parents.
SEE ALSO: Josh Duhamel is The Utopian in first set photos from Jupiter's Legacy TV series
Jupiter's Legacy features a cast that includes Josh Duhamel (Transformers: The Last Knight) as Sheldon Sampson/The Utopian, Ben Daniels (The Crown) as Walter Sampson/Brain-Wave, Leslie Bibb (Iron Man) as Grace Sampson/Lady Liberty; Elena Kampouris (Sacred Lies) as Chloe Sampson, Andrew Horton (How to Talk to Girls at Parties) as Brandon Sampson, Mike Wade (Timeless) as Fitz Small, Matt Lanter (Timeless) as George Hutchence and Tenika Davis (Incorporated) as Petra Small/The Flare.