While fans are looking forward to Marvel's Eternals, one of the stars of the film, Lia McHugh, has revealed how overwhelming the filming experience was, calling it "completely insane."
"Oh my gosh, every day was a surprise. It was completely insane," McHugh shared with ComicBook.com. "The budget and the [production] level, they're so extravagant on so many things, and the people I've worked with were amazing. I had the greatest time in London. I got to explore so much and travel, like the Canary Islands and shot on cliffs and on volcanoes. It was the experience of a lifetime. I had the greatest experience on that film and, oh my gosh, I cannot wait to see the final product, because when you're filming that, it needs a lot of special effects and things and so you really don't get to see the full scale and all of that coming together until you see the final edit and I'm so excited."
McHugh continued to describe acting alongside some of the biggest names in Hollywood and how the costumes helped with the overall experience of bringing this world to life.
"It makes it easier when everyone's all in their costumes and really acting as their characters and it really helps all of us and basically condition all the reactions and the scenarios that were happening," McHugh pointed out. "And it's amazing whenever we get into the costumes and you just see us all, everyone's in a circle. Oh my gosh, I was mind-blown."
SEE ALSO: Exclusive: Lia McHugh on working with the all-star cast of Marvel's Eternals
Are you looking forward to Marvel's Eternals? Let us know in the comments below or tweet us @flickeringmyth…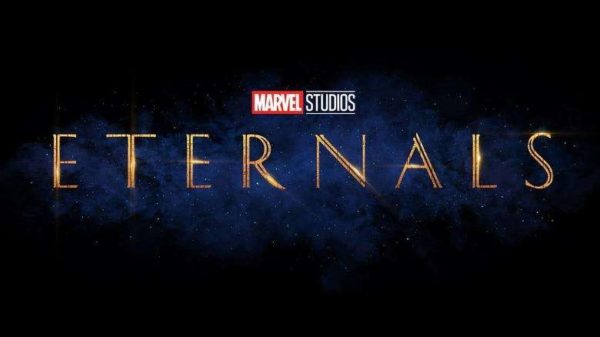 Marvel Studios' The Eternals features an exciting new team of Super-Heroes in the Marvel Cinematic Universe, ancient aliens who have been living on Earth in secret for thousands of years. Following the events of Avengers: Endgame, an unexpected tragedy forces them out of the shadows to reunite against mankind's most ancient enemy, The Deviants.
Eternals is being directed by Chloe Zhao (The Rider) and features a cast that includes Angelina Jolie (Maleficent), Richard Madden (Bodyguard), Don Lee (Train to Busan), Salma Hayek (The Hitman's Bodyguard), Lauren Ridloff (The Walking Dead), Brian Tyree Henry (Child's Play), Lia McHugh (American Woman), Kumail Nanjiani (The Big Sick), Kit Harington (Game of Thrones), Gemma Chan (Captain Marvel) and Barry Keoghan (Dunkirk). It is set for release on November 6th 2020.