Cubinet Interactive has announced the release of a new update for their 3D open world MMORPG mobile game Naruto: Slugfest.  Titled The Unseen Enemy, this new patch will feature a wealth of new content, including a new chapter, an increased level cap, new equipment and more.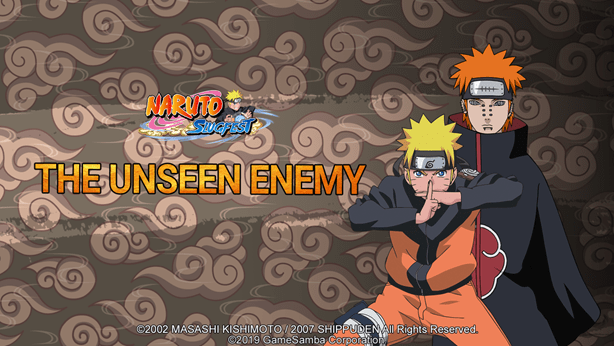 The The Unseen Enemy patch will add a wealth of new PvP/PvE content.  These new features include:
Avalanche – A test of attack and PvP skills in a 20 vs 20 cross server massive objective based PVP / PVE mode.
Partner Trial – PvP with Naruto Shippuden Character Partners.  Win to earn points and get rewards from the Partner Trial Shop.
Assault Drill – Players will need to defend 4 towers from waves of Sunagakure mobs.  Each wave will consist of 21 mobs and will need to be destroyed before the next wave arrives.
As well as new PvP and PvE modes, there is a variety of new weapon fashions and items that players can use to customise their character.  There is also a UI update that adds items, optimisations and bug fixes to improve the Naruto experience.
The update features:
New Chapter [Chapter 7: The Unseeing Enemy].
Increased Level Cap.
New Cross-Server PvP Contents.
New Clan PvP Contents.
New PvE Contents.
Updated UI.
New Weapon Fashion and Items.
Bug Fixes and Optimization.
New Quests and more.
The Unseen Enemy update is available now.