To celebrate the release of BLACK RAINBOW – available on Blu-ray 6th July from Arrow Video – we have a copy up for grabs!
Mike Hodges (Flash Gordon, Get Carter) wrote and directed this supernatural chiller as a meditation on the human race's ability to destroy the world, a gothic tale of suspense and the occult, guaranteed to send shivers down your spine.
Martha Travis (Rosanna Arquette, Pulp Fiction, Crash) is a travelling clairvoyant on the road with her sceptic father (Jason Robards, Once Upon a Time in the West, Magnolia). During a séance Martha communicates a message from a dead man to his wife in the audience. Shocked, the wife insists her husband is still alive. Later that evening the husband is killed by a ruthless assassin. As Martha foresees more and more tragic events journalist Gary Wallace (Tom Hulce, Amadeus, Animal House) follows the pair in pursuit of a hot story… with catastrophically eerie results.
Sent direct-to-video by its struggling distributor on initial release, Black Rainbow unfairly never got the exposure it deserved, newly restored from the original negative audiences can now discover the darkness at the end of the rainbow, as never before.
Order Black Rainbow today here.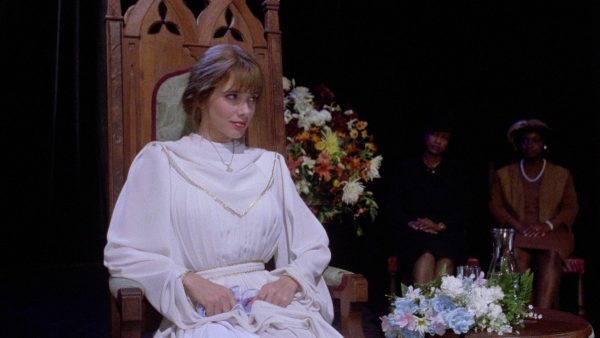 The competition closes at midnight on Sunday, July 12th. UK readers only please. To enter, use one of the following methods…
a Rafflecopter giveaway
This competition is promoted by StudioCanal. By entering you agree to the terms and conditions, which you can read here.