Rob Lake reviews Power Rangers #1…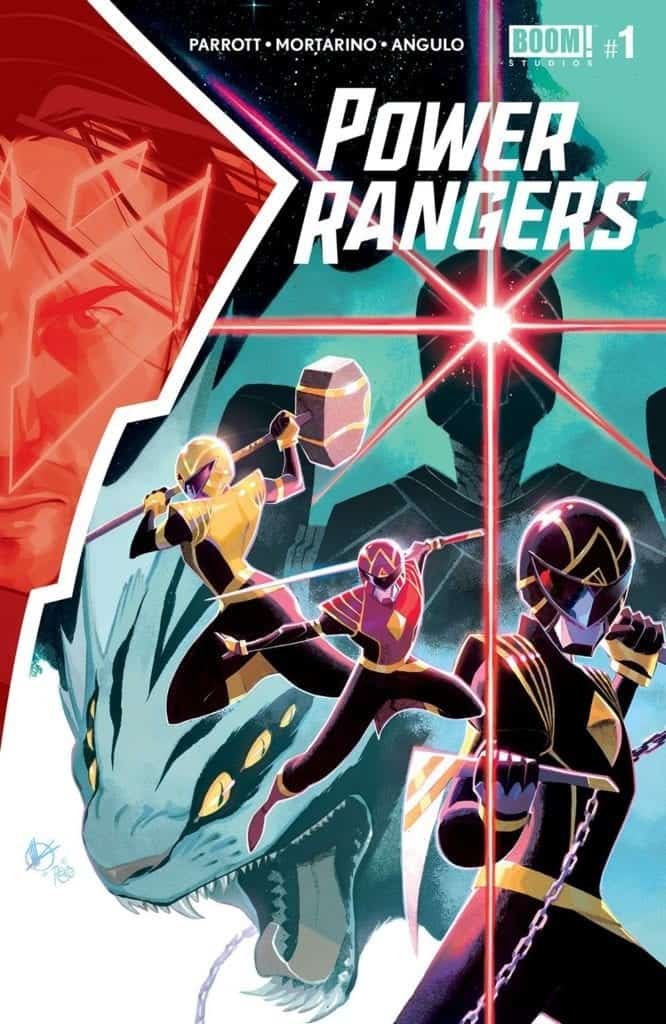 A brand new era kicked off last week in the world of the Power Rangers with Mighty Morphin #1, It mainly focused on the new Ranger team and how they are dealing with the mystery behind the new Green Ranger, and it got off to a stellar start. This week Boom! is back to complete the status quo to this new universe with Power Rangers #1. And what a start it is!
Mighty Morphin got off to a great start and laid the groundwork for a promising future, however it doesn't hold a candle to Power Rangers. With Power Rangers #1 it feels like the good folks over at Boom! Studios have outdone themselves. Power Rangers #1 has all the Power Rangers trademarks that we know and love but come to the end of the issue, they are entirely mixed up, and that's what makes it so damn good.
Whilst Mighty Morphin focuses on the team under Zordon's command, including the three new members to Tommy's team, Power Rangers on the other hand focuses on the Omega Rangers of Zac, Trini and Jason, who are lead by Xi. Whilst both series' will crossover at times, this issue features both teams throughout.
That's what makes this opening so good. Writer Ryan Parrott has used the two opening issues of Mighty Morphin and Power Rangers to explore the people behind the masks. Whilst by know he knows these teenagers like the back of his hand, Parrott still finds ways to explore them as people. This is especially true with Rocky, who is a bit of a blank character early on but comes into his own in a revealing exchange while training. Parrott takes the concept that all Red Rangers are leaders of their teams and brings it into the world itself. It makes total sense that Rocky would feel somewhat inadequate for not taking on the same role.
Drakkon also makes his appearance in this issue and is used in quite a risky way. Without going into spoilers, it's a great use of the long-standing character. With this opening issue ending how it does, it throws the entire Ranger dynamic open and shows the distance that's grown between Zordon and the Omega Rangers. It's a fantastic bit of storytelling, even more so when you sympathise with both sides.
Naturally, Drakkon throws the whole series into chaos. It's one hell of a risk but it's one that will no doubt play out in the end. It's great to see Boom! Studios continue with the continuity they have built with the Power Rangers universe, with Drakkon still being a thorn in the Rangers side.
Visually, both the Power Rangers and Omega Rangers look amazing. Both Francisco Mortarino and colourist Raul Angulo have done a fantastic job and it's great to see the duo shine. Drakkon also looks just as menacing as normal and can be a real scene-stealer from a visual aspect. The last three scenes particularly are a thing of horror and beauty which makes for one hell of a closing.
On a final note, if you are going to read any Power Rangers comic, make sure it is this one!
Rating 10/10
Rob Lake – You can follow me on Twitter for more video game and comic book chat.