Marvel marks Black History Month this coming week with the release of Marvel's Voices: Legacy #1; check out the official preview of the issue here…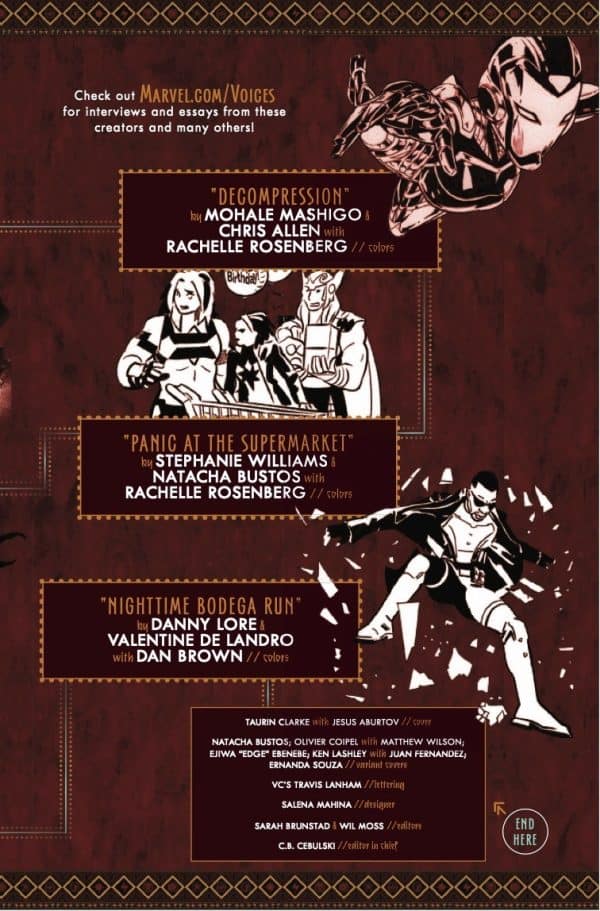 CELEBRATING BLACK HISTORY MONTH IN MIGHTY MARVEL STYLE! Black Panther. Storm. Blade. Falcon. Ironheart. Luke Cage. Spectrum. And so many more. Marvel's incredible legacy of black heroes gets the star treatment in this action-packed special! New and established creators take on their favorite heroes in a dizzying array of stories designed to inspire and uplift! The Marvel's Voices program is your #1 stop for "the world outside your window" – don't sleep on this one!
Marvel's Voices: Legacy #1 goes on sale on February 24th, priced $4.99.