Bo0m! Studios has shared a preview of The Expanse #3 ahead of its release this coming Wednesday; check it out here…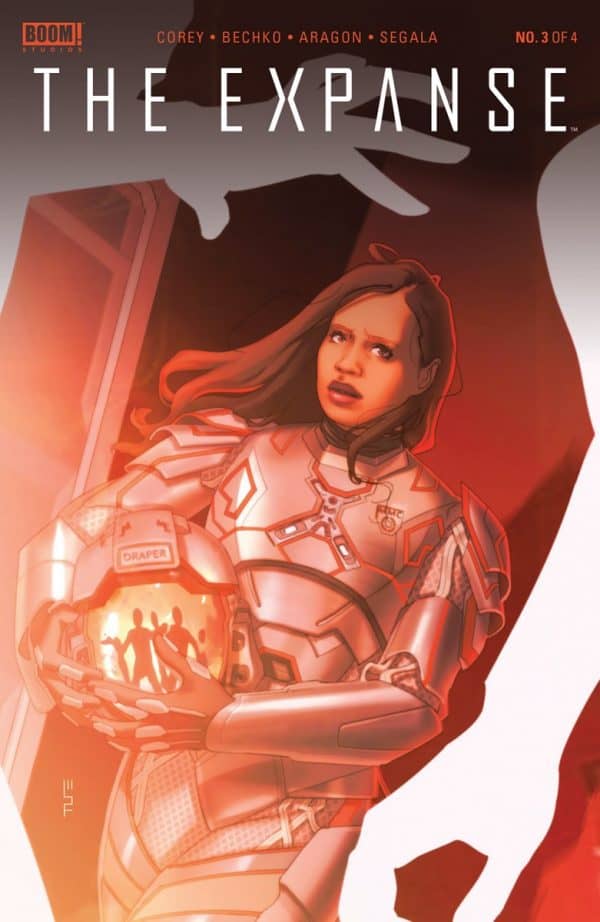 Bobbie has fallen for the same bait that has taken down so many before her, but have her enemies trapped her… or are they trapped with her? Meanwhile, Avasarala has been left for dead…and her last hope is a distress call traveling across the stars quickly enough.
The Expanse #3 goes on sale on February 17th, priced $3.99.